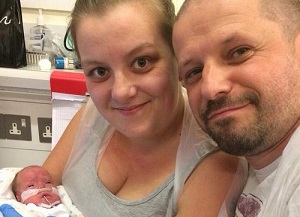 A baby girl born weighing just over one pound has defied the odds to come home with her parents for the very first time.
Baby Bella Davison, now six months old, was born just 23 weeks into her mother's pregnancy.
Little Bella's parents, Vicky and Graeme, were told to prepare for the worst when their daughter arrived into the world, but she has gone from surviving to thriving over the past few months.
Today marked Bella's first time outside of the Royal Victoria Infirmary in Newcastle, where she was born, with the tiny tot finally making it home with her parents.
Speaking to MailOnline.com, delighted mum Vicky said that she and her partner had kept the faith alive that Bella would fight against the odds.
"The day after Bella was born we were told she would not survive the night, but she did and now she is home – it's amazing," she said.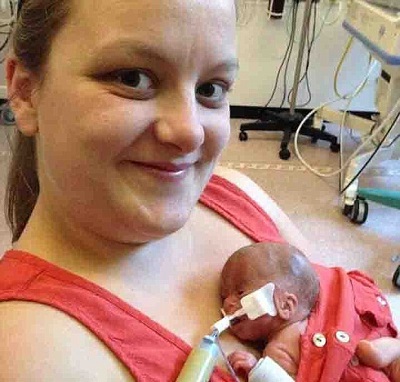 She added: "It is great to see how well Bella's doing as she looks like any other baby, and you would not know that she was premature, she is just a little miracle."
Now, Vicky is calling for the national abortion limit in the UK to be lowered to 10 weeks, as Bella is living proof that babies can survive at 23 weeks once "given a fighting chance".
We are delighted to hear how well Bella is doing, and we hope that she continues to thrive.