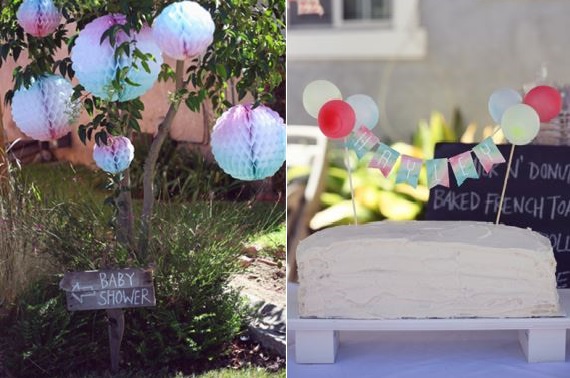 This vintage Italian water coloured themed baby shower is perfect for mums-to-be who are expecting a little girl.
The shower was done on a tight budget, with most of the pretty decorations handmade, so mums can really delight in the idea that an inexpensive shower can still create a memorable party.
The 'please write Hayley a note' table is a great way for friends and family to write down something special that mum can read to baby when they arrive.