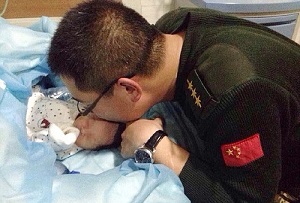 A newborn baby in China has survived being flushed down the toilet after being rescued by a passer-by.
A passing stranger heard little Xiaoxiao's (a nickname, meaning 'teeny tiny') cries from the sewer in Suide County, in the Shaanxi Province, and called emergency services to rescue the boy.
Medics managed to rescue the newborn and bring him to safety, and the child is now recovering in hospital. It is being reported that he survived the ordeal with just a few scratches.
Police are currently searching for the child's mother, and believe that she flushed the child down the toilet shortly after giving birth.
Speaking after the shocking incident, Suide County fire department squad leader Li Zhi said: "It was really a race against time because somebody could have flushed something down the sewer again at any stage, or the baby might have turned over and ended up face first in the filthy water and drowned."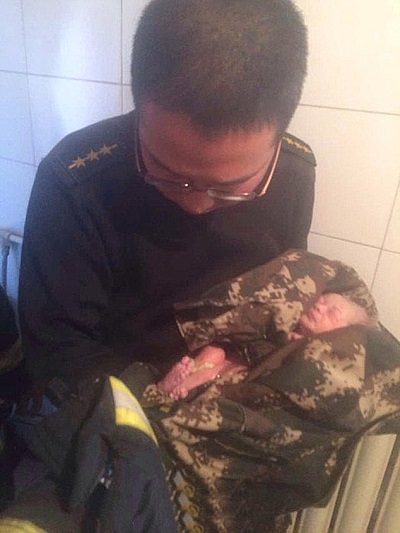 Revealing that they were too afraid to crack open the sewage pipe, Zhi explained that they rescued the baby by using a mixture of tools in order to ease him towards the opening, then pulling him out.
Doctors say that Xiaoxiao is perfectly healthy and they do not expect him to suffer any complications as a result of his ordeal.