Having been diagnosed with breast cancer in July of this year, this much-loved BBC presenter has taken to her social media channels in order to share some wonderful news wth her legions of fans and followers.

Victoria Derbyshire, who turned 47 at the beginning of the month, decided to document the aftermath of her mastectomy in an incredibly brave and inspiring move on September 25th this year.

Deciding to share the footage with the public today, the former Radio 5 Live presenter can be seen holding cards up from her hospital bed which highlight the incredible journey she went through while under the care of 'awesome' NHS staff.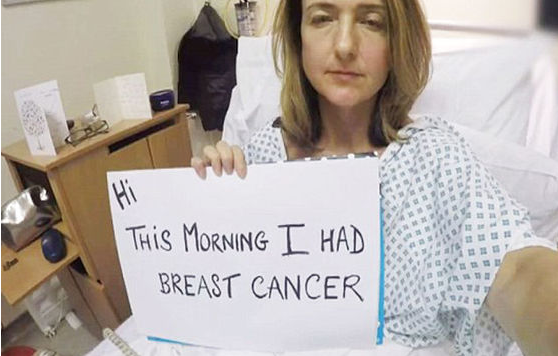 Opening up about her experience, Victoria said; "I went under the anaesthetic at about quarter to 11 this morning. And woke up about quarter to three, because I remember looking up at the clock and thinking the children will be coming out of school soon."

The broadcaster from Lancashire, a proud mum-of-two, paid tribute to hospital staff who cared for her, saying: "I'm completely in awe of them. They are so inspiring and so caring, and I feel so grateful to them."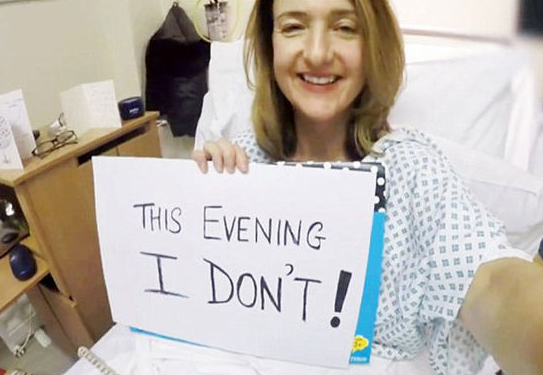 Explaining her perspective on her current condition, Victoria insisted: "For what it's worth I don't feel like I am battling cancer, I'm simple being treated for cancer."

The presenter, who has appeared on Watchdog, Newsnight and Have I Got News For You, is determined to buoy the spirits of anyone currently battling the disease.

Drawing on her own experience, Victoria relates: "Having cancer is manageable. Having a mastectomy is totally do-able. I'd didn't know those things until I got cancer, and that's what I want to tell people."

We think Victoria is incredible.