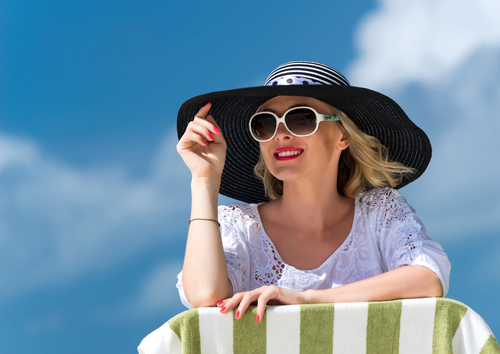 Holidays are a great time to relax and put the feet up, especially if there is a particularly stunning beach near to where you are staying.
However, if you do go to the beach there are a couple of beauty essentials that you need to pop into your beach bag to ensure you always look your very best.
Suncream
Don't even think about heading outdoors, never mind to the beach, without popping on some suncream. This must-have beauty essential doesn't just protect your skin from getting burnt it also protects it from developing lines and wrinkles caused by the sun's harsh rays.
Lip balm
The sand and sun can cause your lips to become quite dry so regularly apply a lip balm to keep them smooth. Your lips can also be forgotten about when it comes to suncream so get one with an SPF for peace of mind
Tinted moisturiser
Leave your heavy foundation at home and instead pop a tinted moisturiser into your bag. You can spend as much or as little as your budget will allow on it but make sure it is compatible with your skin type. If you've oily skin, go for an oil-free one and vice versa if you have dry skin. Try to buy one with an SPF for extra protection.
Waterproof eyeliner
If you can't bear to step outside without eyeliner on, make sure you bring a waterproof one to the beach. A pencil rather than a liquid is better for the beach.
Waterproof mascara
If you plan on cooling yourself down in the ocean, make sure you have waterproof mascara on, panda eyes are never a good look. Go for a lighter colour than you normally would and avoid harsh blacks as they don't look particularly natural for a beach setting.