When it comes to makeup, the shape of your eyes can change everything.
It might sound dramatic, but it is crucial that you have a good understanding of what your eye shape is, and what kind of makeup style compliments it the most.
If your makeup design and eye shape do not go hand-in-hand, then you will run the risk of your makeup looking too intense or haggard - and no one wants that! At the end of the day, we want to accentuate your natural features with makeup and allow them to shine.
If you don't have any clue about which eye shape you have, then don't fret! First of all, it's very easy to pinpoint which eye shape category you fall into. There are six main options: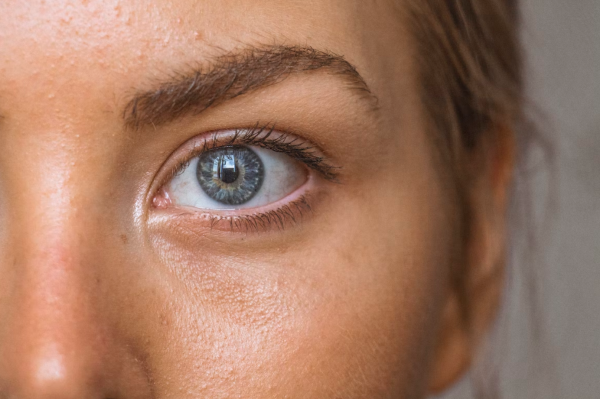 Monolid eyes: This shape has a much flatter eyelid, and you will be able to see very little (or none at all) of your crease - where your eyelid meets the skin below your eyebrows.
Round eyes: Look straight in the mirror and determine if you can see white on the top or bottom of the iris. If you can see white, then you have round eyes. You should also be able to see your crease clearly.
Downturned eyes: Look at the outermost corner of your eye and notice if it lifts up or downward. If it is pointing down, then you have downturned eyes.
Upturned eyes: Similarly, look at the outermost corner of your eye and notice if it lifts up or downward. If it is pointing up, then you have upturned eyes.
Hooded eyes: If you have hooded eyelids, then this means that you have a crease but it is not visible because it is hidden underneath a flap of skin.
Almond eyes: If your eyelids have a crease and the iris of your eyes touches white on both the top and bottom, then you have almond-shaped eyes.
So, now that you know what eye shape you have, it's time to get to work on perfecting your makeup to accentuate those beautiful eyes of yours. Below, we have gathered together a few makeup tips for each eye shape, which will hopefully help you to feel more confident the next time you're putting on some glam:
Monolid eyes
For monolid eyes, softly smudged eyeliner will be your best friend! We would also recommend adding a prominent arch to your brow. Finally, it would be a good idea to use an eyeshadow primer to help each shade to stick to your lids, as those with monolid eyes can often struggle with eyeshadow fallout.
Round eyes
Round eyes are already incredibly wide and open, and so when it comes to makeup, it's all about accentuating that brightness even more. Nude eyeshadow palettes are always the way to go - bring lighter shades onto the lid, and then gradually move to darker shades in the outer corner. Line your waterline with white liner. Lastly, keep your top lashes bright with plenty of mascara.
Downturned eyes
When you have downturned eyes, the most important thing you need to focus on is lifting them. Bright, light eyeshadows should be utilised as much as possible, and your lower lash line should have very little shadow to it. Accentuate your eyes further with a touch of winged liner. Lastly, raise your lashes as much as possible using a lash curler before applying mascara.
Upturned eyes
If you have upturned eyes, you should want to focus on highlighting that natural cat-eye shape as much as you can. Your eye shape is the ideal partner for winged liner, so never be afraid to rock it! Strong, filled-in and defined brows are also a wonderful complement to upturned eyes.
Hooded eyes
With hooded eyes, the key thing is to brighten them up as the crease is hidden away. Colourful, sparkly eyeshadow can help your crease's visibility, and highlighter in the inner corners of your eyes will generally aid brightness. Liner on the lash line also helps to blend everything together when there's little space on the crease to work with. Lastly, make sure to use waterproof liner and mascara to avoid black smudges throughout the day.
Almond eyes
For almond eyes, it's all about the sexiness! Go big with smokey eyeshadow, and don't be afraid to smudge liner on your lower lashes. When it comes to mascara, huge lashes are essential. Choose a mascara that emphasises volume, and you can also add gorgeous, fluttery false lashes if you wish.