We're getting closer and closer to the hustle and bustle of being back-to-school, which means buying new school books, uniforms and stationary. The stress and commotion of buying all of these new school supplies can mean it's easy to forget about the ever-lurking germs in the classroom that your children will be returning back to.
Even though back-to-school is made up of classroom learning and playground fun, it also means close proximity to, and the sharing of, germs among children. In fact, studies suggest that classroom germs can survive on surfaces for up to 72 hours! That is not something we want our children to be in contact with.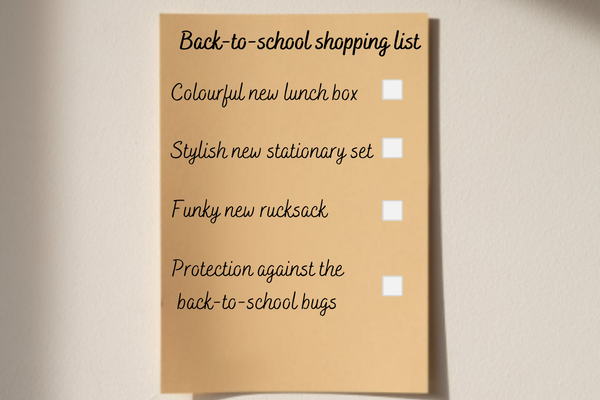 But, there are things that parents can do to help support their little one's immunity so they can beat school bugs. Check out our list of top tips below to see how.
Eat the rainbow
Filling your children's diets with a colourful array of fresh fruits and veggies is a great way to support their immune system.
Opt for foods rich in Vitamin C, for example, citrus fruits, peppers, berries and broccoli, as well as good sources of Vitamin E, found in snacks such as nuts, seeds and cereals.
Berry power
Specially created for the youngest members of the family, Sambucol Kids is specifically designed to help support the immune system. Sambucol is the original black elderberry brand, introduced 30 years ago by a leading scientist who discovered the antioxidant power of black elderberries.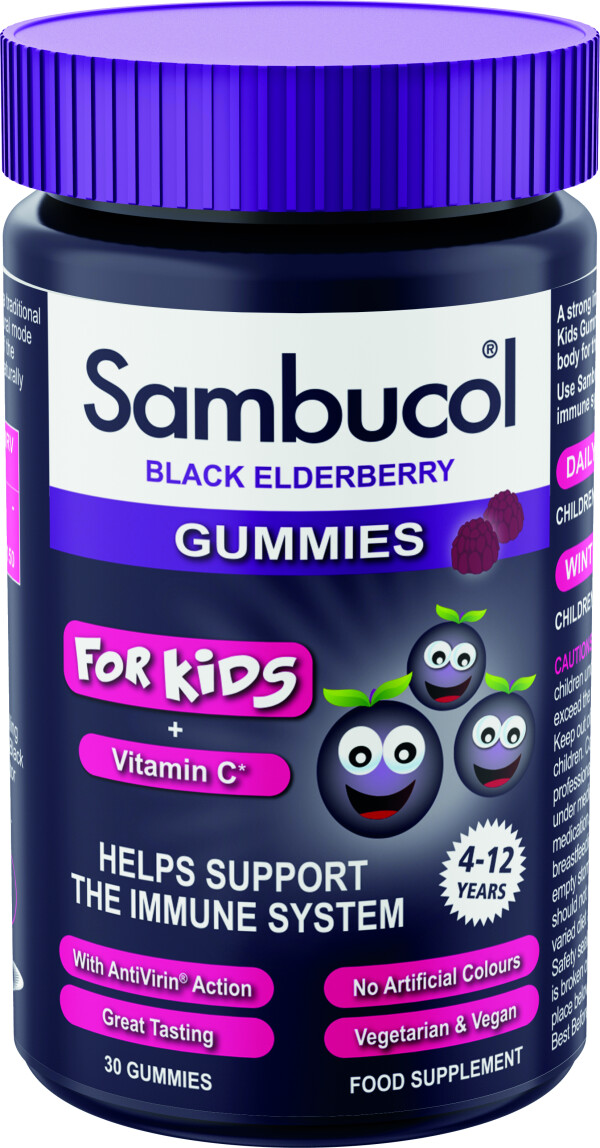 Since its introduction, Sambucol has evolved by combining the powerful little berry with even more supercharged immune ingredients, such as Vitamin C and Vitamin D.
The Sambucol Kids range consists of a delicious liquid syrup, drops, gummies and chewable teddies. There really is something for every younger member of the family.
Suitable to be used from aged 1+, kids love it because it tastes delicious, and parents love it because it keeps their little ones fit for school.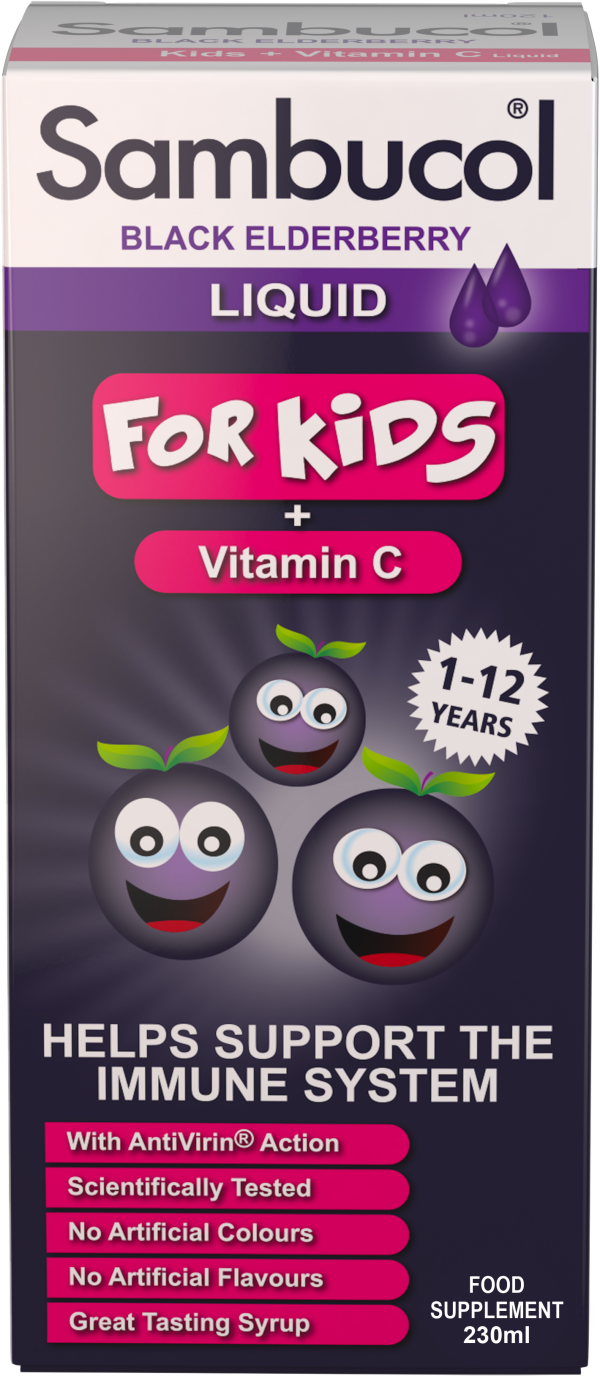 Sambucol is available from pharmacies and health food stores nationwide, as well as in selected SuperValu stores.
Restful night's sleep
Sleep is an essential part of keeping our immune systems functioning as best they can. A good night's sleep reenergises the body for a productive day.
It is important to try and establish a daily routine where your children go to bed at the same time each night to ensure they get a good night's sleep and can function to the best of their abilities in the classroom the next day.
Regular exercise
Spending time outdoors not only helps you get your daily dose of vitamin D, it also boosts cells responsible for fighting bacteria, arming your body's natural immune defences.
Did you know a 30 minute walk to school or bike ride in the park is a great way to improve your child's health and immune system? Make sure your children are getting to spend enough time outside before or after school to keep their body moving and their bacteria-fighting cells working.
Brought to you by

A range of elderberry-based supplements to help support immunity and protect against colds, flu and other viruses. Available from pharmacies, health food stores and selected SuperValu stores nationwide.