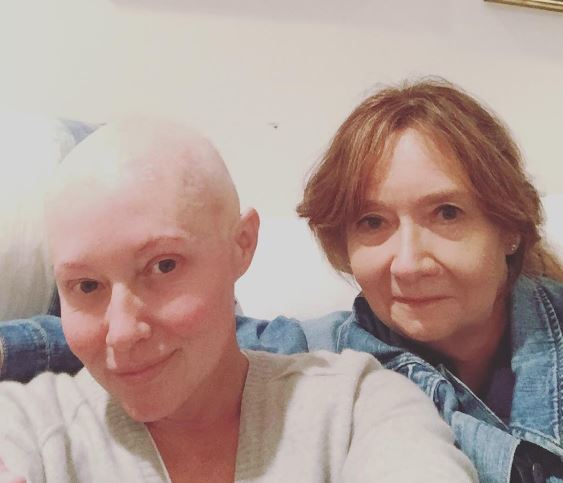 In February of 2015, actress Shannen Doherty was diagnosed with breast cancer and just a few short months later underwent a single mastectomy.
The 45-year-old has just finished chemotherapy and the day after her port was removed decided to bust a few moves with her mum, Rosa, and thank her for helping her through the tough times.
Taking to Instagram to post a video of both her and her mum dancing to Justin Bieber's Let Me Love You, the former Charmed actress explained how her mum inspires her every day.
"My mom inspires me all the time," she wrote.
"Nothing stops her from living each day with a youthful exuberance that allows her to be free enough to try new things."
Despite having to take it easy, the duo look like they are having a laugh as Shannen teaches her mum moves to the song.
"Side note.... this is day after my port removal and although I had to take it easy, I still made sure to just MOVE for a bit."
However, it wasn't just her mum that Shannen thanked. Just a few hours previous the actress posted a photo of the three people who had helped her through chemo: ."Dr Lawrence Piro, nurse Dawn and the wonderful Joyce".
"This is my crew......Dr Lawrence Piro, nurse Dawn and the wonderful Joyce. These 3 got me thru chemo. Hope to never see them in the chemo room again!!! Onward to radiation [sic]," she wrote.
SHARE Shannen's gorgeous tribute to her mum.