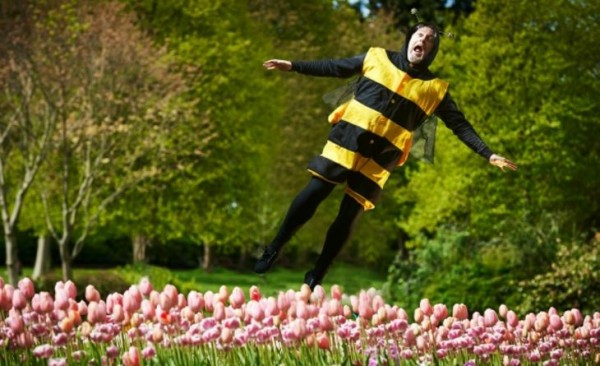 This February, why not introduce your little ones to the magical world of bees, thanks to The Ark!
BEES! A Musical is suitable for ages six and up and is filled with buzzing and songs, dancing and flying, as honeybee Mel tries to find her way back to the colony. Oh and you'll learn lots of important things about bees along the way!
Not only did poor Mel get left behind, but she doesn't even know that she's a bee!
On the journey to find her way home, Mel meets Luke, the bumblebee and Marsha, the solitary bee. She learns how to fly, discovers some of the dangers in her world, finds her first flowers and experiences the value of true friendship along the way.
BEES! is a funny, factual foray into the lives of pollinators and their importance for us humans.
Tickets:
€12/ €9 per person
€40 for four people
Click here to book.
Dates and times:
Every Saturday and Sunday from 13th Feb - 13th March at 2pm and 4pm
Mid-Term: Tuesday, 16th – Friday, 19th Feb at 2pm and 4pm