Doesn't it feel like just yesterday when new parents were busy doing the rounds to see extended family members, fending off visits (successfully or unsuccessfully) from others, running on next to no sleep?
While the pandemic might mean these visits and outings are no longer, looking after babies hasn't gotten any easier. Between feeding, cries and nappy changes, we still need all the support we can get.
And with Christmas approaching (yes, we are inching closer to 2021, thank goodness), you have the opportunity to give the new parents in your life one less thing to worry about… or if you are the new parents, add these baby subscription services to your Christmas wish list!
Piccolo baby food
Have you ever filled your shopping cart (virtual or real) with an array of baby food products to try, then spent ages researching the infant nutrition ins and outs, assessing and reassessing your choices trying to figure out if you've chosen the best meals?
Fellow parents at Piccolo know this all too well and have come to our rescue with the launch of their subscription box. As experts in infant nutrition, they assemble food boxes based on your little one's age, dietary requirements and your eating goals for them (read: help with the broccoli battle). Plus, they'll keep track of your growing baby's nutritional needs so you don't have to – the box will evolve as baby grows older and it'll be delivered as often as you want. That's one less thing on your plate (so to speak).
Prices start at £25 a month. To check them out, click here.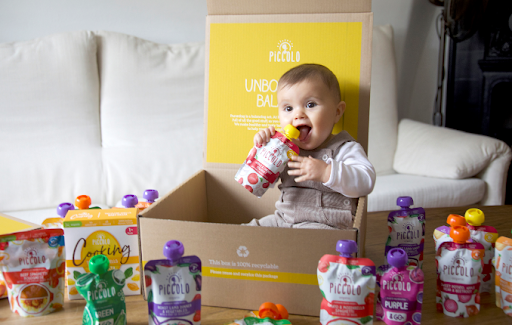 ecocobox
Raising babies is no easy feat. They're your top priority and when your days are consumed by feeding, nappy changing and baby soothing, it's easy to let taking care of yourself slip.
Sound familiar? Don't let the mum-guilt get the better of you. To be the best mum you can be, you've gotta start practising some self-care, too.
The mums at ecocobox know that treating yourself can feel difficult – but treating baby is easy. So the geniuses that they are, ecocobox have come up with mum and bump/baby boxes which tick all the boxes.
Full of quality products from ethical brands which are free from toxins and animal products and cruelty, they choose products based on needs of mums, from self-care to home and beauty.
From £30 per month. To check out the ecocobox, click here.
thelittleloop
You know that feeling ypou get when you buy new clothes for your baby, blink your eyes and all of a sudden, they've outgrown them after only a handful of wears?
As we all become more aware of the importance of doing what we can to live more sustainably, thelittleloop is coming to our aid with a way to dress our little ones with minimal impact on the environment.
Without sacrificing the online-shopping experience, you can choose the clothes you want, have them delivered and unbox as if they were new.
Prices from £45 per month. To check out thelittleloop, click here.
Little Fawn Box
Little Fawn Box is a monthly subscription box for mum & baby, with products inside for both you and your little one! Each month you get over £30 worth of amazing products. Plus, being a subscriber means you get freebies throughout the year, and you get 20% off everything else on the Little Fawn Box website, too.
Priced at £12.99 per month. To check out Little Fawn Box, click here.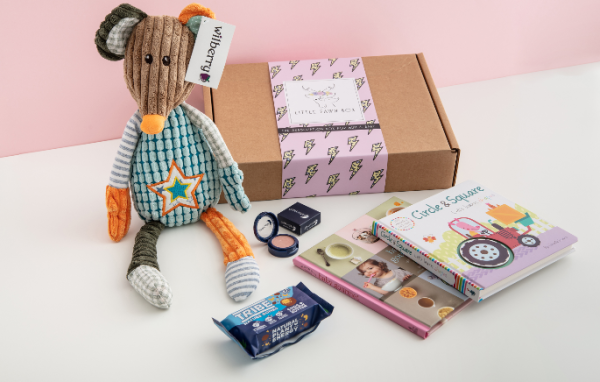 toucanBox
Founded by a mum and created by educators and artists, inspired by Montessori learning techniques, toucanBox is the perfect way to encourage your little one to learn through play.
toucanBox takes your toddler's natural curiosity to learn and creates a project which will challenge them and develop their creative thinking early on. In a nutshell, it combines having fun, learning by being hands on and making things – what more could you want? Plus, toucanBoxes fit through the letterbox and are personalised with your child's name, they'll be so excited to receive their own personal post!
Priced at £8.95 per month. To check out toucanBox, click here.