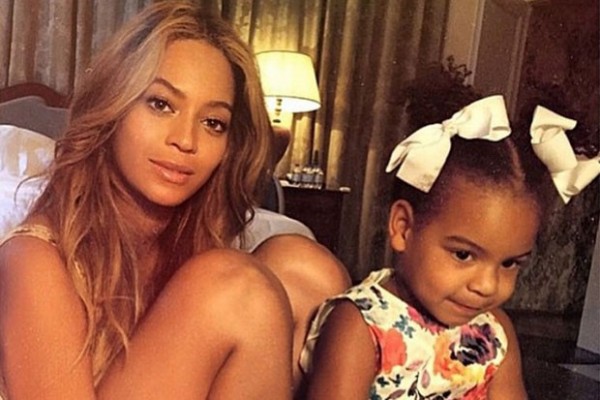 Sir and Rumi Carter are just six weeks old but are already enjoying all the luxuries of being born into a celebrity family.
Beyoncé and Jay-Z have reportedly hired six nannies to care just for twins as they navigate the first few months of life.
And expert nannies don't come cheap; Queen B is reportedly paying each one $100,000 per year, making for a $600,000 childcare bill…yikes!
A source told US OK! Magazine: "The twins don't sleep at the same time, so she decided she needed three per child, working in eight-hour shifts."
On top of that, five-year-old Blue Ivy also has two nannies to care for her. The family are believed to be staying in a luxury 10-bedroom Malibu mansion since the twins' birth – with eight nannies covering day and night shifts, they'll certainly need the extra room.
Beyoncé stayed tight-lipped about the twins' arrival for a month, but now some details are emerging about their birth.
According to their birth certificate, the twins were delivered by Dr Paul Crane. Crane has also delivered all the Kardashian children.
Little Rumi was born first, at 5.13am on June 13, followed shortly afterwards by Sir.
Unlike Blue Ivy, the twins don't have any middle names, clearing up the confusion that Sir was actually named 'Sir Carter Carter' after Beyoncé captioned her newborn photo shoot "Sir Carter and Rumi, 1 month today".
With such illustrious first names, they don't need middle names anyway!
Beyoncé never officially confirmed news of the twins' arrival, leaving it to her dad Matthew Knowles to break the news on Twitter on Father's Day.
However, on July 14, the star took to Instagram to make the big reveal, sharing a photo of herself looking glorious in a flowing dress, her newborn son and daughter in her arms.
Needless to say, the messages of congratulations came rolling in for Bey and Jay-Z, and big sister Blue Ivy.
"I'm so glad that you and your babies are OK, I was so worried... God bless you and your family, you deserve this," wrote one fan, referring to the fact that Sir and Rumi were kept in hospital and treated for jaundice.
With six nannies on hand, the twins will be very well cared for! We can't wait to see some more photos of the little ones.