Beyoncé is notoriously private when it comes to her three darling children, Blue Ivy, Rumi and Sir Carter.
Yet every now and again, the iconic 22-time Grammy award winning singer shares some special imagery from precious moments with her young ones.
The 37-year old uploaded a new photo of her 18-month-old twins Sir and Rumi Carter to her website yesterday, and it's as gorgeous as you might imagine.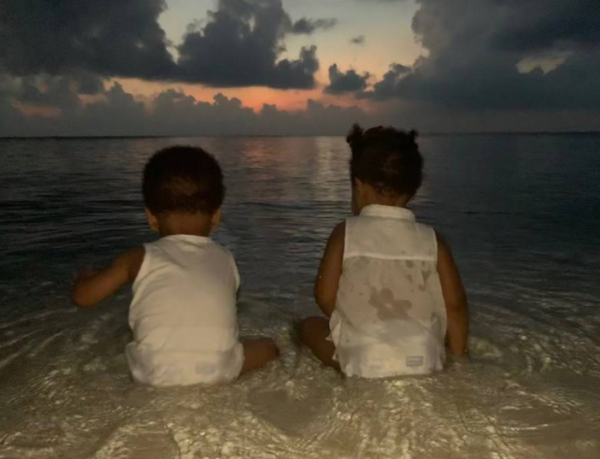 The images are from the artist's recent jaunt to South Asia, and shows the twins lapping up water on the beach together.
They look SO cute in their matching white linen outfits, we're sure the singer is enjoying every motherly moment with her twins.
Beyoncé shared another image of herself holding her little baby girl in her arms, and our hearts are melting;
The singer and her rapper husband Jay-Z previously shared a behind-the-scenes video of Beyoncé's Vogue cover shoot in August, and the twins were joined by their six-year-old big sister Blue Ivy.
The twins accompanied their famous parents on their On The Run II tour over the summer, but Blue Ivy is more frequently seen in family photos than the twins.
The singer travelled to India earlier in the month to perform at the pre-wedding for the daughter of India's richest man, and a photo album was released today.
They really are a beautiful family, we have no doubt the singer is Crazy In Love with her children.