Every child deserves the opportunity to shine, to excel and to follow their dreams. And Beyond Limits wants to help make that happen.
Beyond Limits is the first event of its kind, amplifying the voices of young people with disabilities and hearing about their achievements. The event is taking place on Saturday 19th October in Croke Park and will be opened by President Michael D. Higgins. It is an opportunity for young people with disabilities to learn about technology, education and employment opportunities, to see sports and activities in action, and will provide a platform for conversations about inclusion and relationships. You can get your tickets here.
Young people with disabilities are the exact same as other young people; they want to spend time with friends, they want to know what opportunities are open to them in the future and they want to have fun.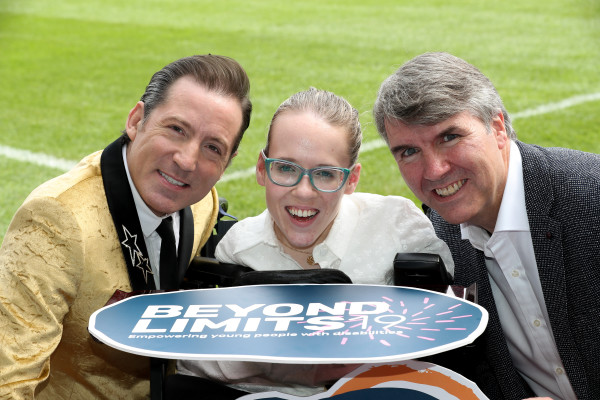 Beyond Limits was created to give a platform to young people with disabilities in Ireland. The first summit of its kind, it will be a demonstration of how to include people with disabilities in major events, with the aim that its legacy will be that issues affecting young people with disabilities become more mainstream and are recognised by those outside of the disability community.
1,000 young people with disabilities, parents, siblings, carers and friends will make their way to Croke Park on Saturday, the 19th October for Beyond Limits. The event was designed following a consultation with 71 children from all over Ireland who have varying disabilities and additional needs. It has also been informed by a committee of parents and disability organisations.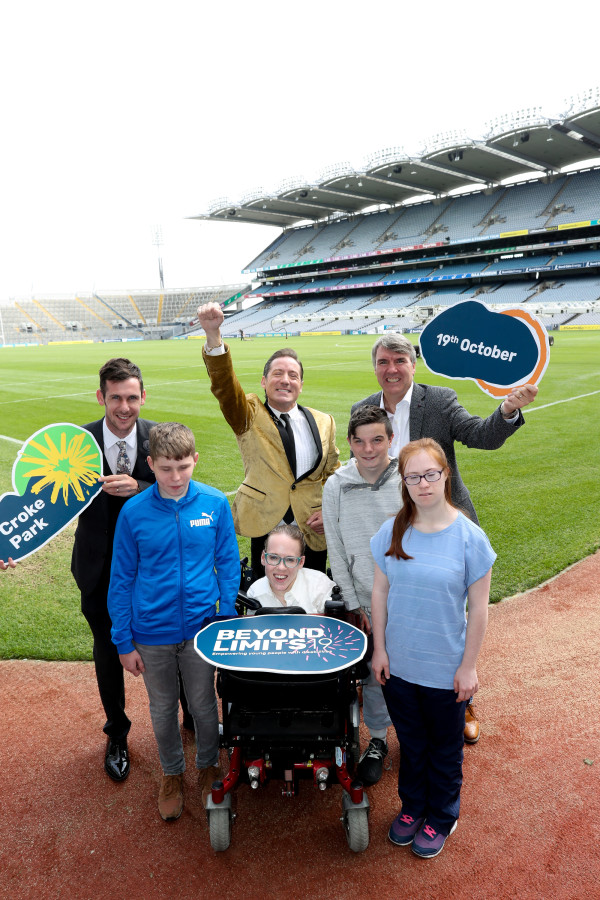 Beyond Limits will be presented by Julian Benson of Dancing with the Stars and will feature inspiriational voices including Mark Pollock, Joanne O'Riordan, Ellen Keane, Adam Harris and Michael McKillop. There will also be young speakers talking about their own experiences.
A huge amount of organising and planning has gone into this event. The Ombudsman for Children, Dr. Niall Muldoon said "In order to put it together we carried out a consultation with children with disabilities from all over Ireland. Some had mild to moderate disabilities while some had severe to profound. We wanted the young people to tell us what they wanted from Beyond Limits and we are sharing this information with everyone taking part on the day."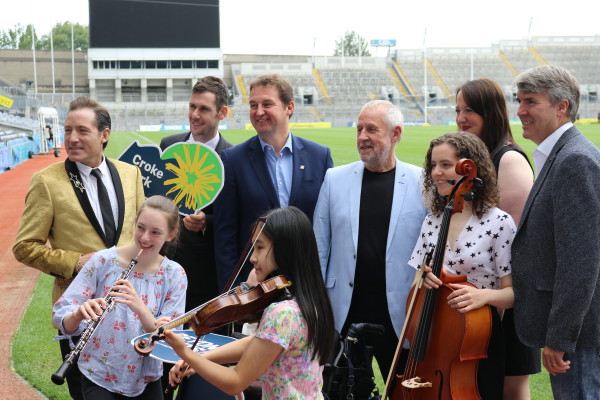 Organisations involved in Beyond Limits include Special Olympics Ireland, Gaisce, The Disability Federation of Ireland, Inclusion Ireland, Arts and Disability Ireland, Young Carers Ireland, The National Youth Orchestra, The GAA, Cara Sport Inclusion Ireland, The National Parent's Council, The School of Inclusive and Special Education in Dublin City University, Trinity College Dublin School of Education, Zeminar, The National Council for Curriculum and Assessment, Ernst and Young, Silicon Republic and UrAbility.
Dublin Bus, Luas and DART will be providing free transport to all of those attending the event within the Dublin area. Click here to get your tickets now.