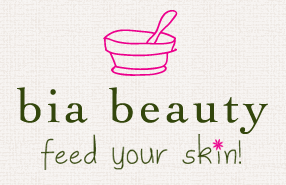 New mums need special care and attention lavished on them, so Bia Beauty has launched a Mother & Baby Gift Set, just in time for Mother's Day. The new gift set contains soothing and nourishing body butter and eye gel for mum, as well as a natural baby cream to moisturise and protect baby too.
'Feed your skin' is the concept behind the Irish made Bia Beauty range, which uses natural plants and foods with proven benefits for the skin, that are also 100% safe and nourishing.
The very practical and very beautiful Bia Beauty Mother & Baby gift set contains eye gel for a sleep-deprived new mum, a luxurious body butter that will diminish stretch marks and is perfect for a relaxing massage, and baby cream which can be used all over the body to soothe and comfort the little one and encourage sleep.
For mum, Bia Beauty's apple blossom body butter is one of the natural brand's best sellers; a lusciously scented body butter made with nourishing oils and butters, and naturally perfumed with a fresh apple scent that is soft and delicate like apple blossom. Shea butter, coconut butter, and sweet almond oil soothe, moisturise and protect dry and damaged skin, while added vitamin E, a classic antioxidant, helps protect the skin from free radical damage.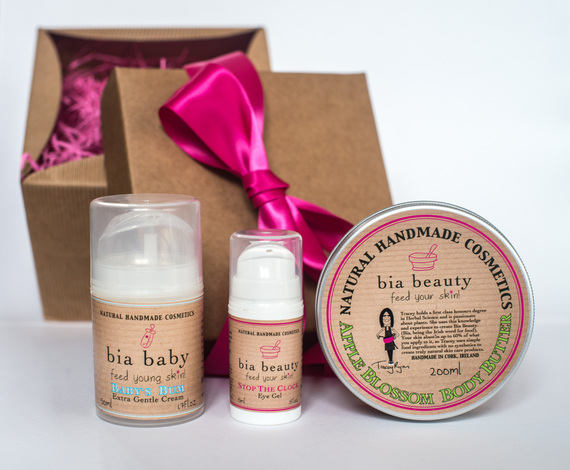 The eye gel is made from rose, myrrh and immortelle essential oils, which are soothing for delicate skin, combined with arnica oil and aloe vera to produce a cooling and healing eye gel to instantly brighten tired eyes.
Blended with calendula oil, evening primrose oil, aloe vera, shea butter, and jojoba oil, Bia Beauty's baby cream is a gentle and effective natural moisturiser for a baby's delicate skin. The addition of the mildly antiseptic zinc oxide gives a protective, healing effect for nappy rash or minor skin irritation, and the cream is gentle and fragrant for use all over, even with a new-born. Mandarin essential oil gives Bia Beauty baby cream a light fruity fragrance to both comfort the baby and create delicious smelling, super soft skin.
Priced at €45 for the gift set of 200ml body butter, 50ml baby cream, and 15ml eye gel, the perfect Mother's Day gift for mums everywhere is available online at
www.biabeauty.com
, where there's also a full listing of the health food stores, beauty salons & pharmacies stocking the natural beauty range.