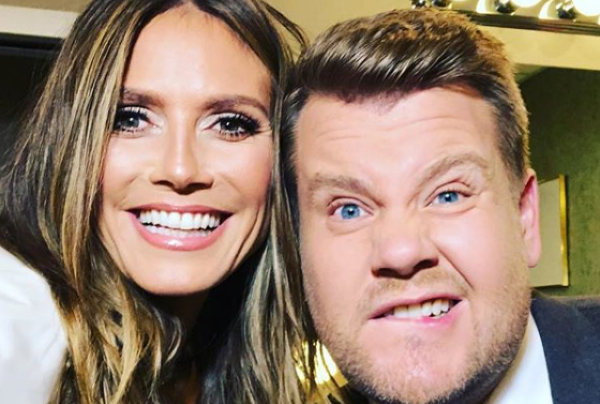 Heidi Klum is a fashion goddess.
When it comes to her children's 'à la mode' choices when it comes to clothing, shoes and accessories - she allowing them full creative control.
Her daughters, 14-year-old Helene and Lou, who is eight years old, are entirely free to chose what they wear and how they wear it, according to the mum.
That is why the 44-year-old is so surprised when fans get upset at the fact that her girls wear heels out and about.
In an interview with Elle Magazine she explained:
"People get upset, especially in Germany, if they see my daughters wearing high heels. Big deal!"
The supermodel pointed out that if its harmless fun, then what is the big deal? There's much more important things in life to focus upon.
"If we go to a restaurant, they like to get dressed up. It's fun for them," she said. "So what if they hobble on their little heels for 20 steps from the car to the restaurant? As long as they're good kids and they get good grades, they can wear what they want to wear."