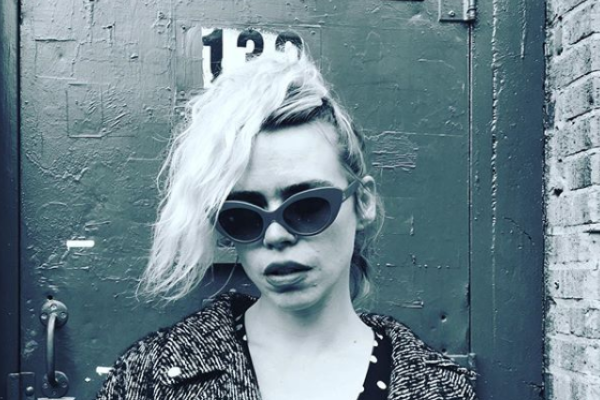 Picture via Instagram
Billie Piper recently appeared on the Stagecraft with Gordon Cox podcast to discuss her acclaimed performance in an adaptation of the 1934 play 'Yerma'. While she was there, the actress absolutely pinpointed the difference between your 20s and 30s.
Obviously we change as we get older, but the 35-year-old aptly observed that consequences we face become more tangible as the years go on.
"I think [your 30s] are very challenging," Billie shared.
"I think your 30s are a time when you start reflecting on everything you have or haven't achieved, and where you're going and what your mental health is like — are you in a circle of repetitive, negative behaviours?"
"Your 20s are fun, wild and without consequence," the former Doctor Who actress reflected, "Obviously there are dark moments in your 20s, but pretty much when you compare them to your thirties, they're a bloody walk in the park.
"In your 30s it's like, 'Wow, s**t is getting real'."
Billie's not shying away from this watershed moment, though. She and Lucy Prebble, the writer of Secret Diary of a Call Girl, confirmed last year that they are creating a TV series about a woman in her 30s in the midst of a life crisis, Stylist reports.
The actress herself has experienced plenty of change in her 30s. Back in 2016, she divorced her husband Laurence Fox, with whom she shares sons Winston, 9, and Eugene, who is about 6.
Speaking on the podcast, though, it's clear that Billie is ready to face any challenges in her 30s with a smile and a good joke.
"It's a good climate to talk about being a woman and what you're subjected to and how you move forward," the British singer explained.
"You have to laugh at a moment's life crisis because otherwise it just kills you."
She's so right! Humour is an easy way to find the silver lining in any situation.
What do you think is the main difference between your 20s and 30s?