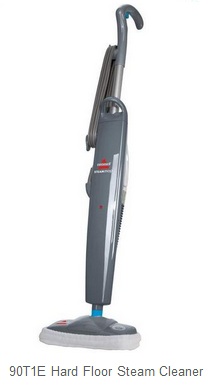 You may never have been one for doing much cleaning when you were younger, but now you have entered Motherhood, having a clean, hygienic home is suddenly a top priority. Whether you have a newborn in your home, a toddler crawling on your floors, or big kids playing around the house, your floors need to be as clean as possible to protect your family's health.
The Bissell range of Steam Mops and Carpet Cleaners ensures that your floors are cleaned thoroughly, so you will have peace of mind knowing your floors are hygienic for your kids to play on. Steaming is an intensive cleaning process that goes deeper than conventional vacuum cleaners, so it really tackles germs and bacteria. It also means you won't have to use any harsh chemicals, making surfaces safer for your kids.
The 90T1E model is a Hard Floor Steam Cleaner that is great for spotless cleaning. It is 100% chemical free, and uses the power of the steam water purification system to clean and sanitise your floors. It also removes harsh minerals and ions from tap water, so it won't do any damage to your floors over time. What we really like about this steam cleaner is that it has a large, easy to manoeuvre swivel mop head, making cleaning far less work for mums.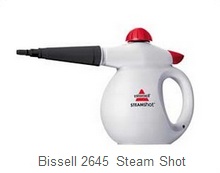 The Bissell 23K5E Steam Lift Off 2-in-1 Steam Mop & Cleaner is also an excellent choice if you want to guarantee sanitary floors every time. This product is very efficient and easy to use. It features a Steam on Demand function, so you can control the pressure of the steam, depending on the surface you are cleaning. It's simple to set up and the steam mop is ideal for larger rooms. The detachable Steam pod can also be used for hard to clean stains on tiles, sinks and baths.
Bissell 42A8E Steam and Sweep Steam Mop offers a real deep clean that is quick and easy. It is ready to use in seconds and is suitable for steam cleaning stains as well as doubling as a general purpose mop. There is also a water purification system that removes limescale and other particles, so your cleaner will last longer and maintain its level of excellent cleaning. This product is suitable for any hard floor, ensuring you are left with hygienic, spotless surfaces.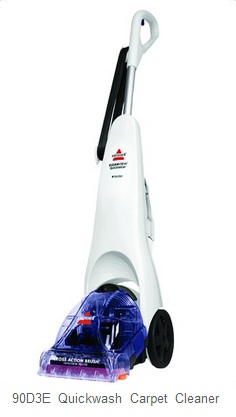 If you have a surface that needs some serious work, whether it's grout or stubborn grime, the Bissell 2645 Steam Shot will do a fantastic job every time. It includes a variety of tools such as two circular brushes, grout brush and window squeegee so you can tackle any surface without too much elbow grease.
If you're in need of a carpet cleaner that's hygienic and effective, try the Cleanview Proheat Upright Carpet Cleaner. This product not only works brilliantly on carpets, but also on furniture. It's the perfect product for homes. The rotating Powerbrush helps loosen and remove embedded dirt, stains and allergens from your carpet – so if your child has allergies, this is the cleaner for you. It is aided by powered water jets, ensuring an efficient clean every time.
Your carpets might need more than a quick clean – they might need a wash. For this job, we suggest you try Bissell 90D3E Quickwash Carpet Cleaner. It effectively rids your carpet of dirt that you can't even see. Its powerful static brush bar and water jets scrub away stains and loosen embedded dirt and allergens, giving your carpets an exceptional clean.
All these products are available from Harvey Norman.
Click here
to visit their website.