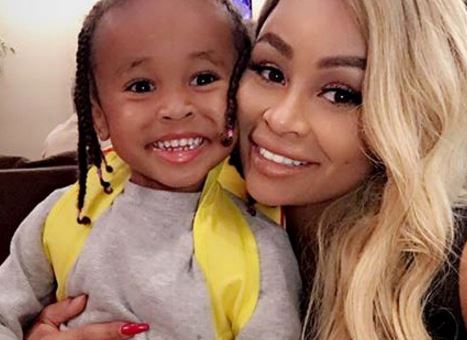 Here at MummyPages HQ, we love a good celebrity transformation.
But while weight loss and hair dye can do a lot for a person's image, there's nothing like a solid throwback to prove the strength of time's transformative properties.
Yesterday, Blac Chyna took to Instagram to give fans a glimpse of "Young Chy" during her "tomboy" days, and it's safe to say the girl in the photo looks nothing like the curvaceous reality star we've come to know.
While fans were quick to express their surprise at Chyna's share, many commented on how much she used to look like her four-year-old son, King Cairo.
One follower wrote: "When you do a double take, thinking, kingy has had one hellavah growth spurt (sic)." While another said: "I thought she Photoshopped her sons head on another body but look at the caption (sic)."
We wonder will Chyna's next baby looks as much like her as King does.
SHARE with a KUWTK fan