Lifestyle blogger Lily Pebbles has become a mum for the first time and we couldn't be happier for her.
The London-based blogger shared the sweetest photo of her newborn daughter on Instagram. Her little girl looked as cute as pie in pink hat with bunny ears as she snoozed away in her cot.
Lily couldn't help but gush about her daughter in an emotional Instagram post.
She revealed that she called her little girl Grey Luna. The quirky name was a huge hit with Lily's followers.
Both colour and space-inspired names have been growing in popularity in recent years so Lily really picked a perfect name for her tiny tot.
"Welcome the world Grey Luna. Wow. What can I say... birth was an absolutely crazy experience. She was born at 2.30am this morning, weighing in at a chunky and delicious 8.6lbs!"
Lily is set to open up about her birth story in a video on her YouTube channel in the coming weeks, but revealed on her story that she ended up having a C-Section after 17 hours of labour.
The new mum praised her husband Rich who was a 'hero' during her entire pregnancy and labour.
"My main takeaway is that Rich is an actual hero. Even the midwives handing over in between shifts commented on how great he was," she commented.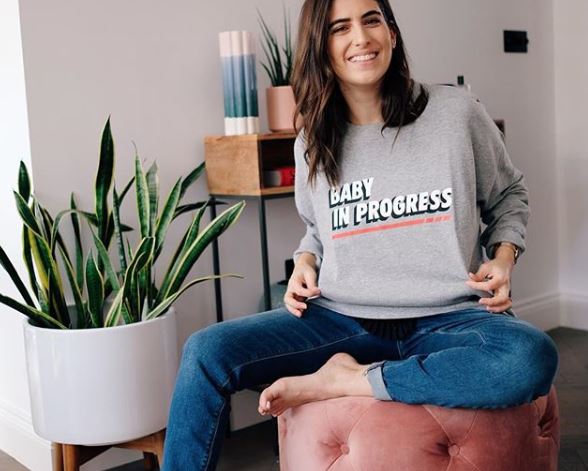 There's no doubt the new parents are over the moon following the arrival of their sweet baby girl.
"We're so happy that she's finally here and we can't stop stroking those cheeks. Thanks for all of your lovely messages! I can't believe she's ours," Lily added.
What do you think of the name?