This week, the Budding Bloomers Kids' Zone at Bloom is set to become a hub of excitement as children of all ages are invited to join in on the fun-filled activities led by renowned broadcaster and Healthy Heroes Lunch Club Ambassador, Marie Crowe. The Healthy Heroes Lunch Club, an esteemed primary school nutrition program developed by teachers and behaviour change experts, aims to offer children a unique experience at Bloom, promoting physical activity and nurturing a love for movement.
On Thursday, June 1st, and Friday, June 2nd, at 10:30am and 1:30pm, Marie Crowe will guide children through a series of engaging activities designed to encourage physical activity and instil a passion for movement. These sessions provide an opportunity for children to not only have fun but also gain valuable insights into the importance of exercise and maintaining a balanced diet.
Marie Crowe, a strong advocate for physical activity, emphasised its significance in everyday life. She highlighted the role of gentle exercise in conjunction with a healthy diet for her own family. As the Healthy Heroes Lunch Club Ambassador, she expressed her delight in leading these fun activity sessions for kids at Bloom this year. According to Marie, physical activity plays a vital role in her life and her children's lives, contributing not only to their physical fitness but also to their overall well-being. By engaging in enjoyable activities like the Healthy Heroes Lunch Club, children can develop healthy habits that will have lifelong benefits.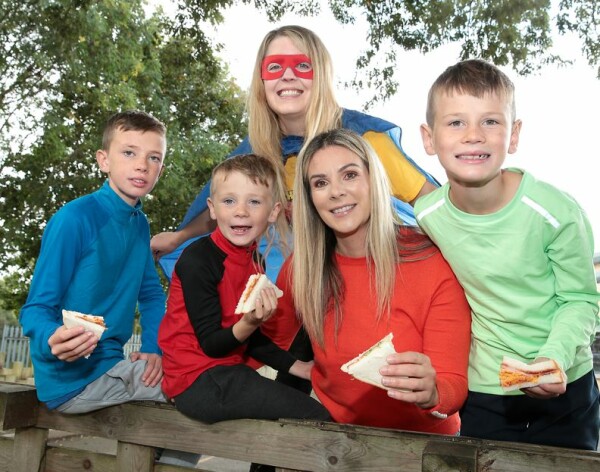 The Healthy Heroes Lunch Club, now in its tenth year, is an initiative supported by the Irish Bread Bakers Association and Bord Bia. The program provides children with the opportunity to develop essential leadership, teamwork, and communication skills while learning to make positive changes to their eating habits. Since its inception, nearly 300,000 pupils across the island of Ireland have participated in the program, reaping the benefits of a healthier lifestyle.
Bloom's Kids' Zone offers children an exciting and educational experience, combining the expertise of the Healthy Heroes Lunch Club with the guidance of Marie Crowe. It promises to be a memorable event where children can enjoy themselves, engage in physical activities, and gain valuable knowledge about the importance of exercise and a balanced diet.
For more information about Bord Bia Bloom and to book tickets, click
here