Beyoncé's twins will have some seriously amazing hand-me-downs to look forward to, if Blue Ivy's latest outfit is anything to go by.
At just five years old, Blue stepped out at the Beauty and the Beast premiere rocking a silk-chiffon Gucci dress with a hefty price tag.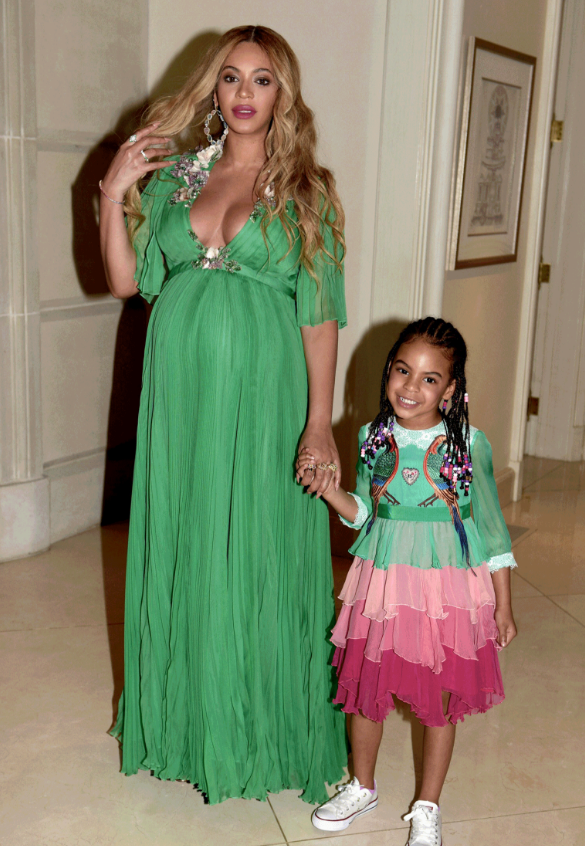 The sweet multi-coloured number will have set Mum back $26,000 - and that's before Bey dressed herself!
Sharing pictures from their night out, Blue looked adorable as she went to see the latest Disney release with her mum and dad.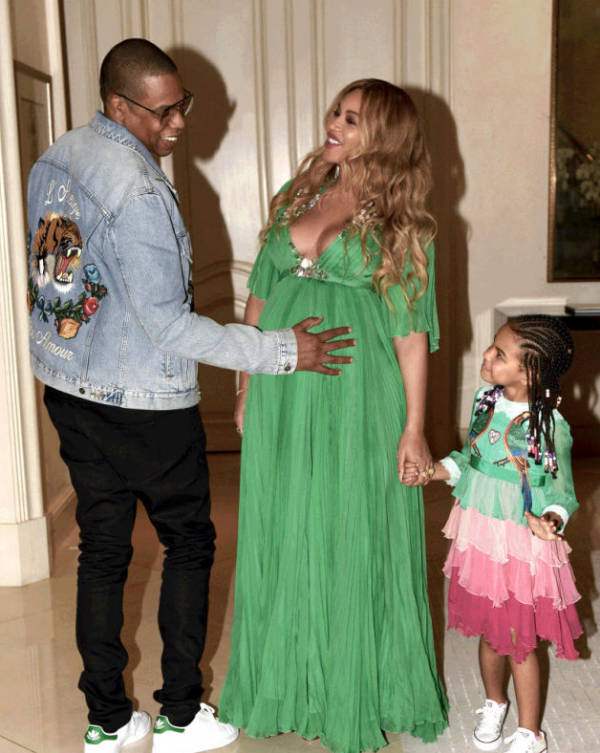 Beyoncé and Jay-Z also wore pieces from Gucci, and thankfully, shared images from their family night on Beyoncé's website.
The soon-to-be mum-of-three looked gorgeous in an emerald green flowing gown as she pulled funny faces with Blue, as the pair posed for pictures.