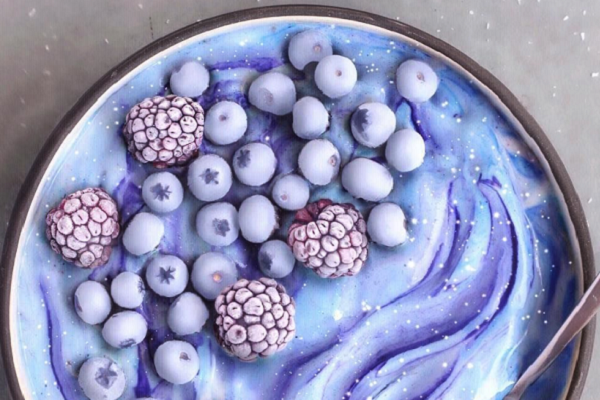 Picture via Instagram
The matcha craze has officially reached new heights - there is now such a thing as BLUE matcha.
The new trend is highly Instagrammable, but its otherworldly colour leaves us wondering what exactly it's made of.
Green matcha is made from the leaves of green tea. Blue matcha powder, on the other hand, comes from the dried flowers of the butterfly pea plant (also known as clitoria principissae).
Because of its different composition, Health reports that blue matcha does not contain the caffeine or antioxidants that put its green counterpart on the map.
Green matcha is known for its wealth of health benefits.
It has calming properties, is high in antioxidants, increases energy levels, boosts concentration, improves cholesterol, and can even increase your metabolism.
A rap sheet like that is hard to beat, but blue matcha has a few special traits of its own that may make it worthy of your latte or smoothie bowl.
Health's contributing nutrition editor Cynthia Sass, MPH, RD, listed a few of blue matcha's beneficial properties: "Animal research shows that [butterfly pea] may help improve memory and reduce stress, but the research is limited, and different parts of the plant—roots, stems, leaves—are used in different ways."
So, while blue matcha is absolutely GORGEOUS, it won't improve your well-being as much as its green cousin does.
However, it also can't hurt - especially in the Instagram likes department.