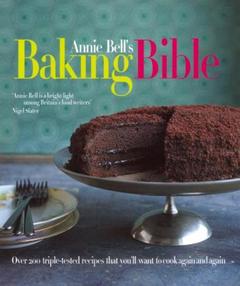 Annie Bell is an award-winning food writer who has previously worked for
Vogue
and the
Independent
and is the main food writer for the
Mail on Sunday's
YOU magazine. She has also published several cookbooks.
Here at MummyPages HQ, we were blown away by this stunning book and since getting our hands on it have spent hours pouring over it and eagerly planning the next recipe to try. It really is one of the standout books of the year and if you're a baking fanatic or if your New Year's resolution is to transform yourself into a domestic Goddess, then hurry, there's still time to pop it on your Christmas list!
This book is bubbling over with stunning photographs of decadent cakes and treats, from coconut macaroons to white Christmas cheesecake. Every recipe featured within this book has been triple tested and tried by Annie. There are no tricky methods or hard-to-find ingredients which ensure that the recipes are easy to follow and guaranteed to succeed first time round.
Annie Bell's Baking Bible is packed full of 200 recipes broken up into 12 chapters; cookies and biscuits, traybakes and bars, the french quarter, muffins, cupcakes and fairy cakes, meringues, sponge cakes, chocolate cakes, cheesecakes, fruitcakes and ginger cakes, celebration cakes, tarts and pies and easy breads and pancakes.
When you open this baking bible, you will be filled with a sense of wonderment and an overwhelming desire to bake just about everything in it! Some of the gorgeous recipes we couldn't wait to try included a light and fluffy orange chiffon cake, the devilishly decadent Brooklyn blackout cake and a rather indulgent chocolate and lime cheesecake and just because it's almost Christmas her deliciously festive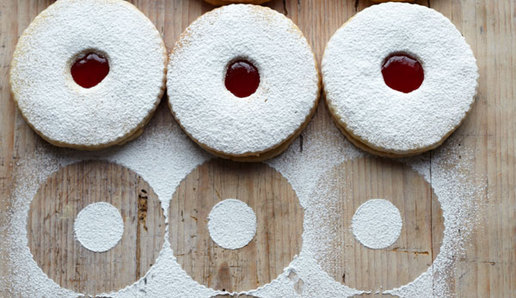 lebkuchen which are a type of German gingerbread biscuits which can be decorated and hung on the Christmas tree.
This book really is stunning but better yet it's practical. It's a book that you will find yourself using over and over for many years to come. So, if you're looking for the perfect gift for a loved one or just want to treat yourself then buy Annie Bell's Baking Bible this Christmas.
Annie Bell's Baking Bible is published by Kyle Books, rrp €30/ £25