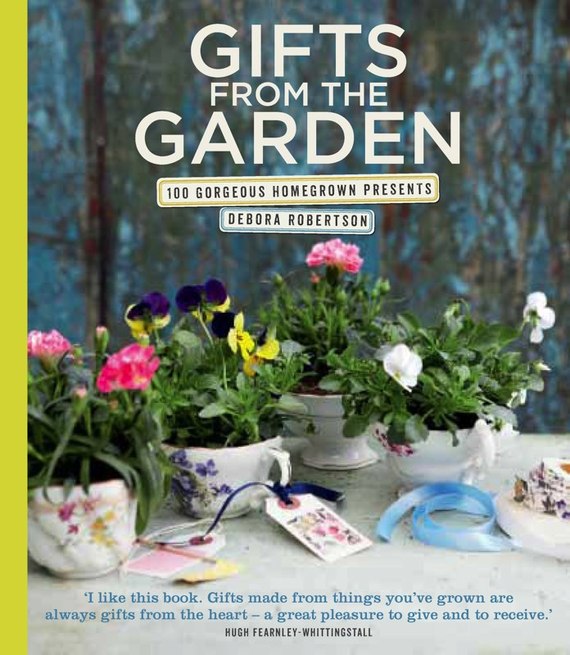 Everybody knows that the most thoughtful gifts are the best gits and the most thoughtful gifts are the gifts that someone has taken the time to make, whether it is a basket of homemade cookies or a pretty jar of homemade bath salts, these are the gifts that are truly cherished.
There is no greater joy than giving (or indeed receiving) a unique and thoughtful gift, so if you're still racking your brains to come up with the perfect gift for the mum who loves gardening or the best friend loves a pampering bath then why not pick up a copy of Debora Robertson's new book Gifts from the Garden. It really will inspire you to want to create beautiful gifts for the special people in your life.
Gifts from the Garden is a stunning collection of over 100 pretty and practical projects for crafty gift givers. The book is divided into the following chapters; straight from the garden, herbs & flowers, fruit, vegetables & nuts.
There are some really simple and inventive gift ideas within the pages of this book, from culinary gifts like chive and lemon pesto, toffee apples and cherries in brandy to cosmetic gifts such as marigold, honey and oatmeal soap and strawberry skin cream to household gifts such as potted plants in teacups and Christmas wreaths.
There is a thoughtfully thrifty gift to suit everyone in this book. So, this Christmas instead of rushing around the shops spending a fortune on gifts that won't be appreciated, why not buy this book instead and create some delightful homemade gifts instead?
Gifts from the Garden by Debora Robertson is published by Kyle books, RRP €19.99