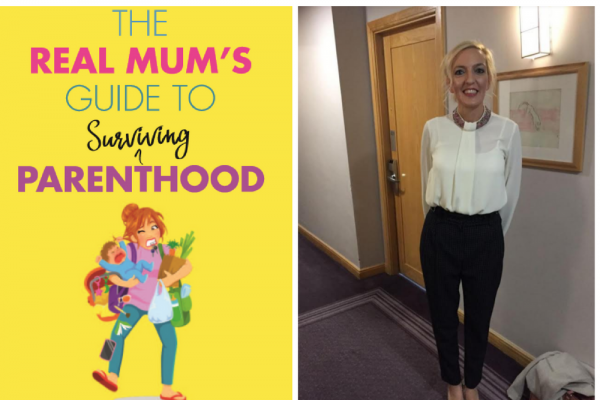 I was initially drawn to the book because the author Jen Hogan has seven children...yes, seven. Naturally, that intrigued me at first. How could she POSSIBLY raise seven children AND write a book and brush her own hair every day? But then I got completely engrossed in the parenting element. It is hugely informative, well-thought-out and I loved the way she weaved her own personal stories in very organically.
As the mother of a four-year-old, I wasn't sure how much of the book would apply to me, for example, the pregnancy part and baby years, but there was enough to make it very useful tool for mums with all age groups. What I loved about it was that there was no judgement and you can tell that she has gone to the effort of making sure the book doesn't come across as preachy at all.
In some parts of this book, Jen is also very serious and it really touched me deeply when she spoke about miscarriages and stillbirths. Jen wrote about it with compassion and understanding and even dedicated the book to the four little ones that she never got to hold.
The title is very apt because as I got deeper and deeper into it, I realised it isn't a book on actual parenting, it is a great book on surviving parenting and all the things you may or may not encounter as you go through this journey of life with kids.
I also think it is a lovely gift to give a fellow mum because you can simply pick it up and read parts that are relevant to every parent. I can definitely see myself having this book on my bookshelf and as my son gets a little older, reaching for it to see what advice Jen has for me. As a mum, I really rely on other parent's experiences who have 'been there and done that.'
I have to say that I took most of Jen's advice onboard and found myself grabbing those nuggets of wisdom that were helpful to me and locking them in my brain. My favourite chapter was 'Being a Mum - Challenging Times' as she writes about the importance of reaching out and getting your support systems in place.
Overall, I think this book is a very important read for parents. I wish it had a little more references to life in Ireland with links to see specific statutory rights on breastfeeding/pumping in the workplace, feeding groups to join and where to go for post-partum depression information. I'd also have loved to have read even more about her anecdotes and exploits with her big family as I'm sure she has some great stories.
Jen comes across as a very loving mother and gives big-sisterly advice without making you feel like you are on the back foot. A great buy for a mum pal (or sister!) for Christmas!