Wearing SPF is something we all need to do, no matter what age you are. It protects your skin from the sun's harmful rays, especially during the summer. However, a new study has found that 64 percent of parents are not applying SPF on their children when they're out for less than 30 minutes, despite the fact that 85 percent of parents are concerned about their children getting sun damage.
The study was conducted by Boots Soltan, Boots 5* UVA protection suncare brand.
Boots Soltan Sun Expert Clare O'Connor says "As we all adjust to the new way of living, we must not forget the importance of applying sun protection. It's important to protect the skin, whether you are spending 10 minutes or 2 hours outside. Using a cream such Soltan Kids 8hr Protect & Play SPF50+ offers 5* protection for the whole family, preventing up to 100% of UVA from permanently damaging skin."
"After discovering that 39% of parents find it hard to estimate the right time to reapply sun protection on their children, the Soltan Learn to Reapply UV Detection Stickers will reassure them that enough sunscreen has been applied for optimum protection, turning from purple to clear to let parents know when their child is fully protected. The sticker will remain clear when skin is protected and fade back to purple as the sunscreen becomes less effective - particularly handy if you've forgotten to reapply after swimming and towelling dry."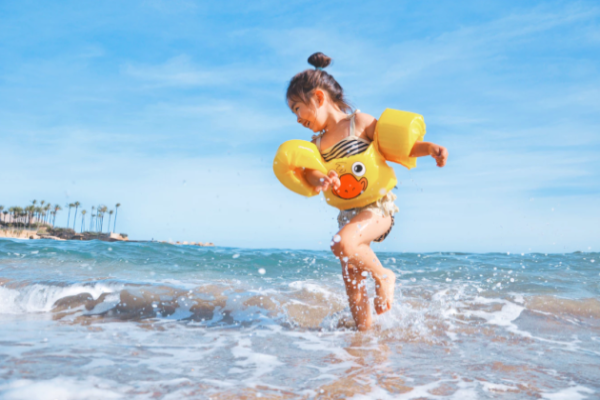 The study also found that nearly two thirds of parents (61 percent) are worried about the impact of being indoors on their children, after 11 weeks of government restrictions, with 69 percent of parents agreeing it's very important for children to play outside. Furthermore, kids are complaining of being bored more quickly and 72 percent of parents admitted they are running out of ideas to inspire their children's imagination through playtime.
Parents who are concerned about sun damage can rely on Boots Soltan who has just launched their revolutionary Soltan Kids Learn to Reapply UV Detection Stickers, which is designed to give parents peace of mind by changing colour when you need to re-apply sunscreen to your children. The groundbreaking stickers are formulated with new 'skin mimicking technology', helping to remove the guesswork for parents and allowing families to enjoy worry-free fun in the sun.
The stickers utilise innovative dermatrue™ 'skin mimicking technology' which has been scientifically developed to mimic the skins pore size, so it can accurately copy how your skin interacts with SPF protection. The signal to reapply is triggered by an underlying UV detection layer, which measures the UVA & UVB exposure using photosensitive dyes.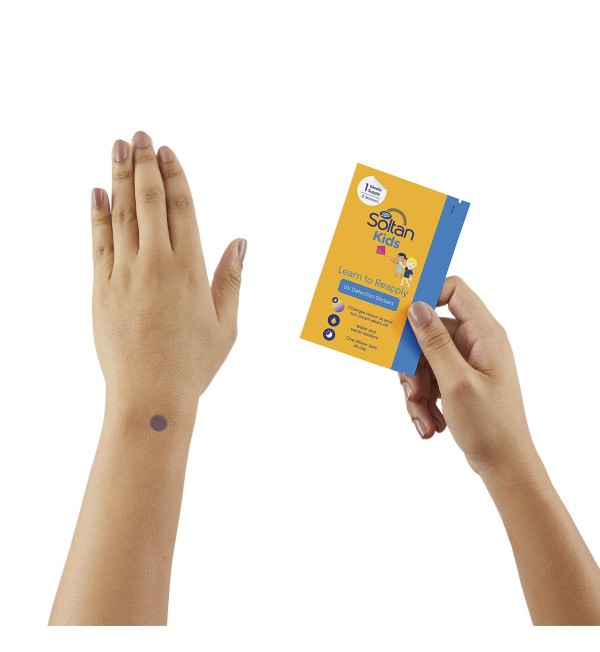 In response to the findings and to encourage children to play outdoors, Boots Soltan has partnered with celebrity parents and authors, Harry & Izzy Judd and psychologist, Emma Kenny to create a Play At Home Activity Pack. Jam packed full of ideas and outside activities for children, the activity pack comes to life the longer it's exposed to sunlight and includes advice for parents and carers to encourage their children's imaginations to thrive and run free this summer.
"Creative play brings the world to life and encourages kinaesthetic learning, which is an exciting and effective way of children understanding the world around them. Knowing that they can make the environment around them a playground helps to foster resourcefulness and increases resilience. Being stuck in lockdown doesn't mean we have to stop nurturing imaginative and creative play. It's important to encourage children outside for at least 30 minutes a day." Psychologist Emma Kenny explains.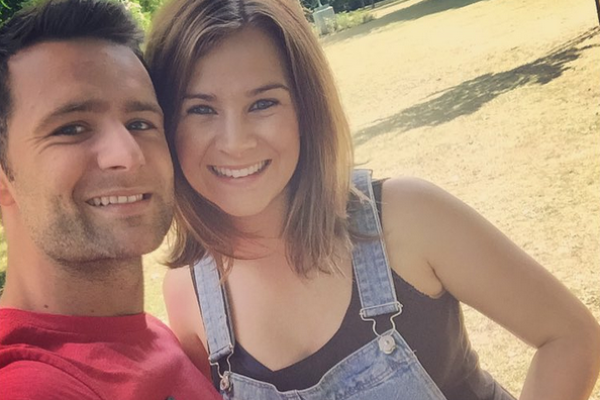 Harry and Izzy Judd explain why they've partnered with Soltan: "The kids love playing outside, but it can be tricky to think of new ideas to keep them occupied, particularly in the current situation. We've loved creating this activity pack with Boots Soltan, which is full of simple ideas to fire up kid's imaginations that parents can recreate anywhere – whether that's in the back garden, the balcony or your local green space."
While we may not be travelling far from home at the moment, the book aims to inspire kids to get outside, no matter what space they have access to, and let their imaginations go on an adventure - whilst parents can be safe in the knowledge that with Soltan, children are protected 100 percent of the time with 5 Star UVA protection.
Soltan Kids Learn to Reapply UV Detection Stickers are priced at €5, and are available exclusively on Boots.ie and in selected Boots stores. The Boots Soltan #PlayatHome Activity Book will be available to download for free from Boots.ie from June 9.
Boots Soltan is exclusively available at most Boots stores nationwide and on boots.ie