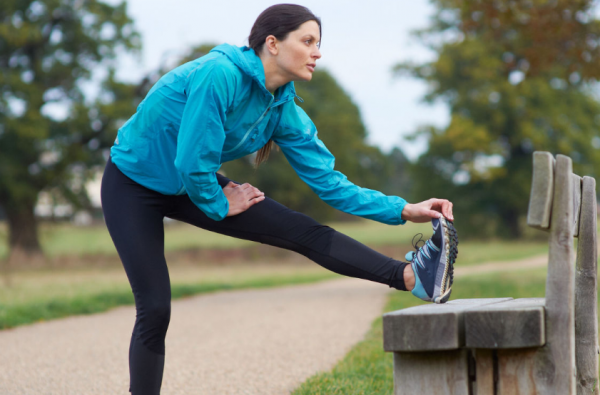 Going to the gym has never been so cool.
With people carrying yoga mats like trophies, getting your 30 minutes a day is the only way to spend your evenings after work.
Well, if like many of us, the thought of that 30 minutes on the treadmill is completely uninspiring to you, that's OK.
The gym isn't for everybody, but that doesn't mean you can't find something to enthuse you.
We've got some amazing alternative fitness classes that will have you (somewhat) excited to get your sweat on.
1. Aerial dance
Using sheets of nylon called silks to lift yourself up, this class requires you to perform various moves that involve holding your entire body weight.
It might sound scary but, like most classes out there, they're tailored to suit all levels.
2. Circus workout
This one is perfect for all the big kids out there.
Endorsed by Cirque du Soleil, this class uses modified versions of real circus equipment for a safe but intense workout.
Including tumbling, juggling and trapeze, this is a full body workout.
3. Ravercise
This is slowly becoming the new 'it' exercise class.
These classes, which are usually on in the morning, are a great way to start your day with a bang.
Even though you'll be a total Sweaty Betty by the time the class is over, you'll have a smile from ear-to-ear after all that dancing.
If you don't mind the early mornings, this is a great one to try.
4. Rope workout
This is definitely an option for those who are looking for a serious hardcore workout.
This class might sound easy, but it's guaranteed to leave your muscles trembling, in a good way.
The aim of this is to create continuous waves with heavy ropes, using different patterns to give your whole body a workout.
Again, this is not for the casual fitness fan, this is seriously tough.
5. Hula-hoop workout
OK, so let's talk something a little more manageable.
Using weighted hula-hoops, this amazing body toning class can burn up to 600 calories an hour.
Sounds good, right?
This is the perfect option for time-starved mums, as you can skip the class and take to the back garden with the kids.
Two birds, one stone.