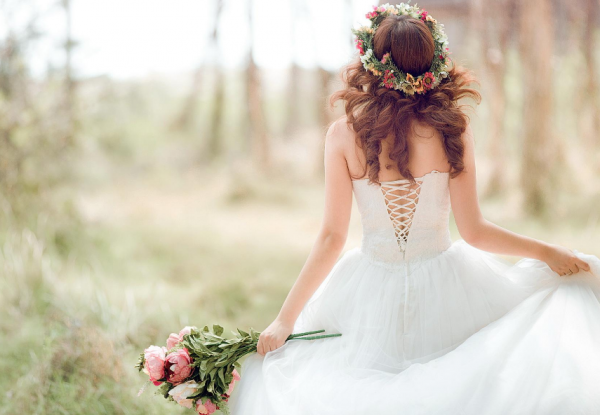 Once upon a time weddings were expected to be loving, celebratory but traditional occasions.
But now thanks the progression of more alternative bridal movements, a couple's big day can be tailored to reflect the personalities of those who are being honoured.
While sequined, coloured and even cropped bridal gowns are now relatively commonplace, there is one unique bridal trend that's got everyone talking.
Introducing the dip-dyed wedding dress: A gown that looks traditional for the most part but trails off into a whirlwind of colour at the end.
While there is huge variation within this trend, it has received a lot of online attention in recent months.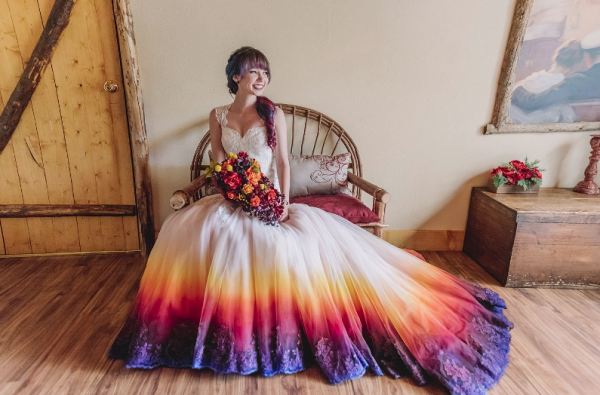 Artist Taylor Ann Linko airbrushed the tail of her gown with strong sunset style colours which perfectly complimented her multi-coloured hair and bouquet to create this striking look.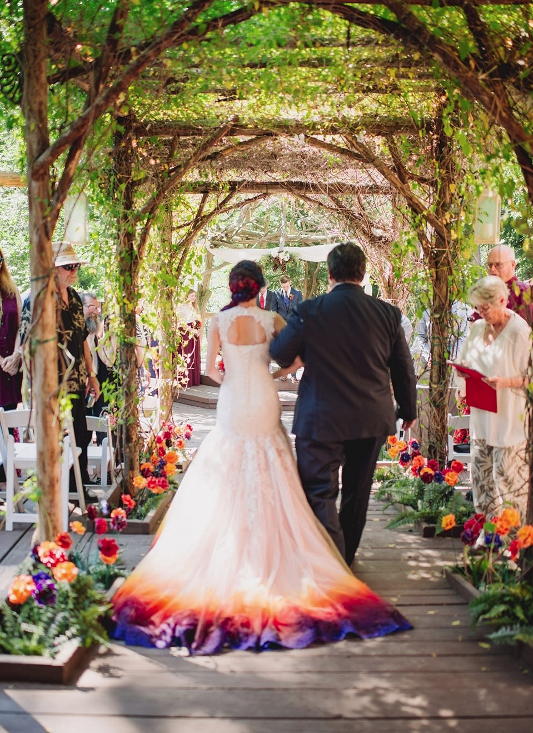 Meanwhile Today has reported that British designer Lucy Scragg decided to "shake things up a bit" by applying a bright blue colour to her lace-topped gown.
With so many options available, we can see why so many brides are choosing to add a little something extra to the white gowns.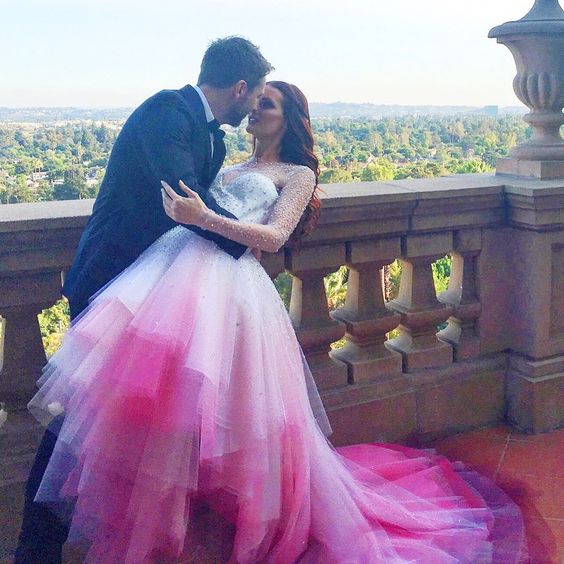 SHARE if you love this unique style