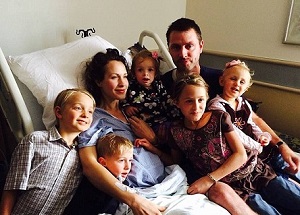 A brave mother-of-five who refused cancer treatment to save her unborn child has passed away.
Kathy Taylor, from Utah, who was diagnosed with terminal cancer 26 weeks into her pregnancy, passed away at home on New Year's Eve.
The 34-year-old was diagnosed in August and refused treatment for her condition, for fear that it would harm her unborn child.
In a blog documenting her journey, Kathy's husband paid tribute to her for her courageous act: "With an inability to save herself, Kathy is devoting her strength to giving birth to the little one inside…one last act of selfless love."
Kathy was forced to give birth shortly after her diagnosis, welcoming a son, Luke, on September 11th. He weighed just 1lb 15oz when he was born, and spent two weeks in intensive care before tragically passing away from an infection two weeks later.
Kathy was given just days, then weeks, to live, but defied the odds to celebrate her birthday on December 10th.
In a heartbreaking post on her blog, Kathy's Miracle, her devastated husband Nathan revealed that Kathy lost her battle to cancer on New Year's Eve.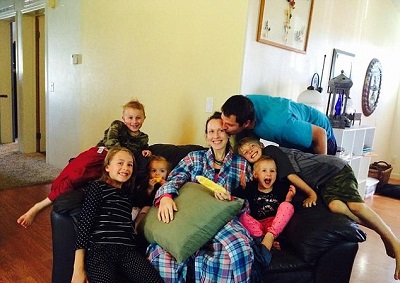 "I love you Kathy. I hope you know that. Woman of unwavering faith," he wrote.
Tributes have poured in for brave Kathy, with hundreds of well-wishers sending on messages of love and support to Nathan and his family.
What a tragic story. Our thoughts are with Kathy's family at this sad time.