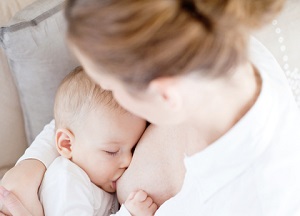 A woman has spoken of her humiliation after being asked to cover up while
breastfeeding
her baby in Claridge's Hotel in London.
Louise Burns was reportedly enjoying a tea in the luxury hotel with her mother and sister, when her 12-week-old baby needed feeding.
The 35-year-old mum proceeded to feed her baby, but was shocked when a member of the staff approached her with a huge napkin and asked her to cover her child.
Sharing a photo of herself with the napkin, Louise tweeted: "Asked to cover up with this ridiculous shroud while breastfeeding so not to cause offence at Claridge's Hotel today."
Speaking about the incident, Louise told The Guardian: "I started feeding her very discreetly when the waiter hurried over with a huge napkin, knelt down and said it was policy to cover up. My initial reaction was to burst into tears."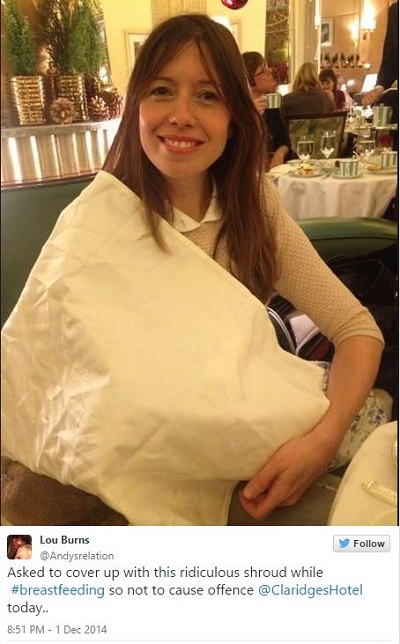 While Louise wanted to leave the establishment after the embarrassing incident, she chose to stay as her mother and sister were down in London for the day especially to see her.
A supervisor was apologetic, but reiterated that the hotel's policy on breastfeeding called for mothers to cover up.
"No one should be made to feel like that in this day and age, especially when mothers are under pressure to breastfeed," added Louise.