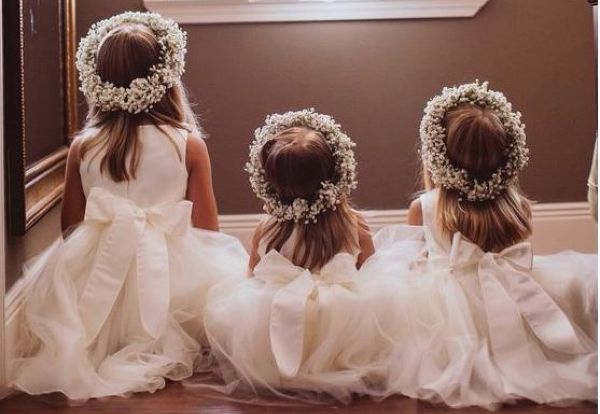 Weddings are wonderful, but also crazy stressful due to all the intense planning that comes with a celebration like it.
There is so much to do, from ordering a delicious cake to choosing the perfect venue - and everything else in between.
One very special thing that most brides include in their wedding is the presence of adorable little flower girls (Princess Charlotte, we love your work.)
Flower girls are like teeny tiny little brides on the day, with their gorgeous dresses and small bouquets.
We did a special round up of the sweetest flower girl dresses on Pinterest - that are guaranteed to inspire you!
1. The garden party
2. French fancy
3. The perfect little meringues
4. That something blue
5. Simple but gorgeous!
6. Criss cross
7. Lace of luxury
8. Furry fever
9. Purple power
10. Super cool and trendy
11. Blushing
12. Boho beauty
13. Pink to make the (page) boys wink.
14. Grey magic