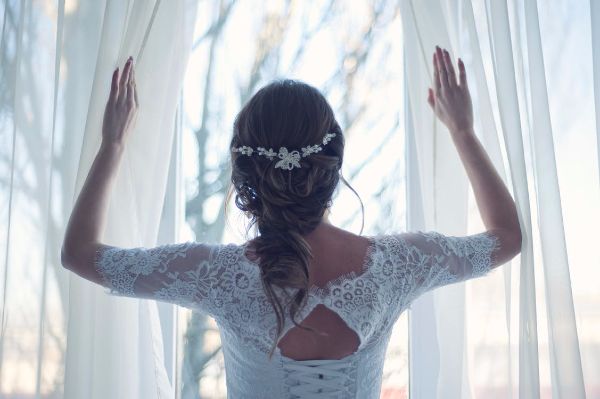 Are you in the throws of planning your big day? Well, firstly congratulations - you're going to look fabulous.
We know that planning a wedding can be stressful, from the venue to the dress - there is just so much to consider.
We're here to try and lighten the load a little bit, with some gorgeous bridal hair inspiration, and we think you're going to fall madly in love with every single look.
Weather you want a loose boho effect, or something more polished - we have you covered!
1. Crown Braid
Sweep your hair up, and out of your way for the big day with a beautiful crown braid. Try adding some embellishment for some extra pizazz.
2. Low Ponytail
We love the idea of a low ponytail, they're fun and look gorgeous but are also super practical. Sign us up.
3. Flower Power
Traditionally, a bride will carry a bouquet of flowers, so why not incorporate the bouquet into your hairstyle?
4. Twist and Shout
This classy hair twist is stunning, and is the perfect compliment to a busy wedding dress.
5. Beachy Waves
If you are looking for a relaxed and effortless look for the big day, the why not try some textured beach waves? These are especially fabulous with balayage or ombre hair colours.
6. Fishtail Plait
You really can't go wrong with this gorgeous look.
7. Pin It Up
Sometimes, you want to have your hair fully up and away from the intricate detail of your beautiful dress.
8. Curly Sue
We love a head of big and bouncy curls - simple yet extremely fun.