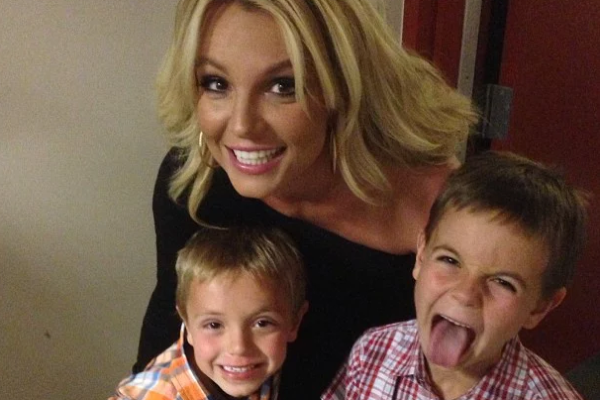 Britney Spears has raised one $1 million for the Nevada Childhood Cancer Foundation to aid them in funding a new children's ward. She generated the large funds with the ticket sales of her new residency show Piece of Me at Planet Hollywood.
Her efforts made it possible for the charity to build a 16,000 square-foot facility which is due to open in October of this year.
"There are many things I've done in my career that I am proud of, but none more than this. The fact that I was able to use my celebrity status to raise the money to build this incredible facility to help sick children and their families when they need it the most not only brings many tears to my eyes but really brings tremendous meaning to this amazing journey that I have been on," Britney said, according to the Las Vegas Review Journal.
"My aunt Sandra died of cancer and I know the devastating effects that this terrible disease brings upon its victims and their loved ones, but when it happens to innocent young children, there's literally nothing I can think of worse than that. I'm just glad that I can help in some small way. I want to thank the NCCF for the amazing work they do on a daily basis and I look forward to being there to officially open the Britney Spears Campus of the Nevada Childhood Cancer Foundation in the fall."
The NCCF were naturally very grateful for the singer's generous contribution.
"We are so thrilled and genuinely excited about moving into our new beautiful location. Our heartfelt thanks go out to Britney Spears for her compassion and dedication to our cause, giving us the means to do this through a recent capital campaign," says Jeff Gordon, NCCF president and CEO, according to People Magazine.
"The impact this will have on all the families we serve will be immeasurable as it will allow us to take care of even more community members in need of our many services."
Britney posted a video on her Instagram thanking all of her fans that contributed to the foundation. The NNCF responded to her video by saying: "Thank you for your incredible kindness and generosity Britney Spears!"
The NNCF currently aids 400 children and adults in Nevada. When the facility moves into the new building, their space will have doubled in size and will have extended service hours.