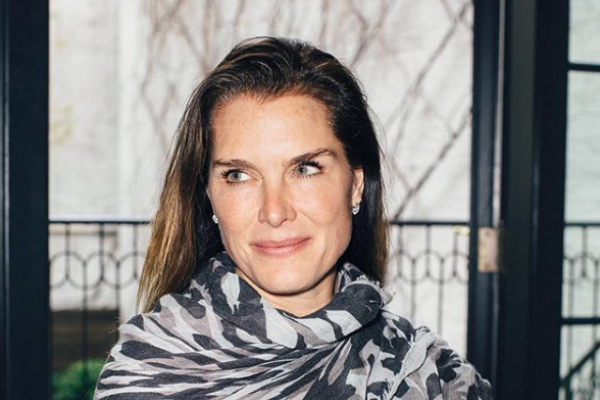 Picture via Instagram
Brooke Shields has for decades featured on the covers of glossy magazines and the silver screen, however, the 53-year-old actress has struggled with negative body image for years.
"I modelled swimwear when I was 15, and even then I didn't think I had a swimsuit body. I was a cover girl, not a supermodel," the mum-of-two told PorterEdit.
"I was 'neck up' – the face, the eyebrows – and I was always described as 'athletic'; 'not rail-thin'; 'not a runway model'. Those messages, they seep into your consciousness."
It didn't help that at home, her late mother Teri Shields fat-shamed Brooke.
"My mother would get drunk and say: 'Why don't you move your fat ass?' So, I've always believed I had a fat ass," the New York native explained.
Thankfully her own self-image has changed, and in a recent interview with Social Life magazine, Brooke said she's happy to embrace how she looks.
"We shouldn't just see 15-year old bodies," she told them, "I don't want a 15-year old body. I don't want to look like a little boy. I have curves. and I've worked on my strength. It's nice to grow into this moment."
The Blue Lagoon actress says that her own daughters are imbued with a confidence she didn't have at their age. The model is mum to daughters Rowan, 15, and Grier, 12, whom she shares with husband Chris Henchy.
"They're so much more mature than I was. So much more confident in their own bodies," Brooke told PorterEdit.
"They have the same stubbornness and strength that I do, but are more well-adjusted. I am jealous as all hell about that. But, of course, I created it."
When asked if her girls will enter the worlds of fashion or film like herself, she replied:
"They take all these selfies and borrow all my clothes and make mini movies, and I think they feel, if they are in control of that themselves, why would they do it for anyone else?"