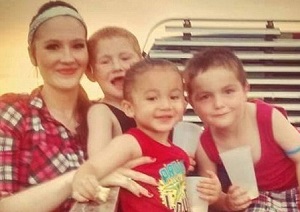 When you leave your child in the care of another person or establishment, it's only natural that you would be a little concerned about them over the course of the day; however, this mum had no idea what was in store for her when she collected her two young sons from day care recently.
Shaunna Broadway, from Oklahoma, was horrified when she discovered major burns on her children's skin after a day out to a water park with their day care centre.
The 26-year-old was forced to bring seven-year-old Conner and five-year-old Tray to hospital when their skin began to blister, with their injuries escalating to 'dangerous levels'.
Broadway discovered soon after that staff at the Happiness Is a Learning Centre had not brought enough sun cream along on the day trip, to protect the children. She has since filed a police report over the shocking gaffe.
According to reports that have since emerged, Tray has second-degree burns, while his paler-skinned brother Conner is suffering with third-degree burns.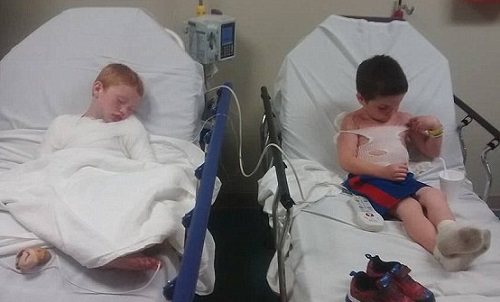 Speaking to MailOnline.com, the children's grandfather Wayne said that the burnt skin has now been removed and doctors are considering skin grafts.
Commenting on the shocking incident, the boys' distraught mother told Buzzfeed.com: "Right's right, and wrong's wrong, and there's no excuse for this. I'm a single parent, and I do all I can. I work Monday through Friday, and they have to go to day care."
She added that, when she asked the day care staff about the burns, they told her that they ran out of sun cream.
The incident is now being investigated by local authorities.