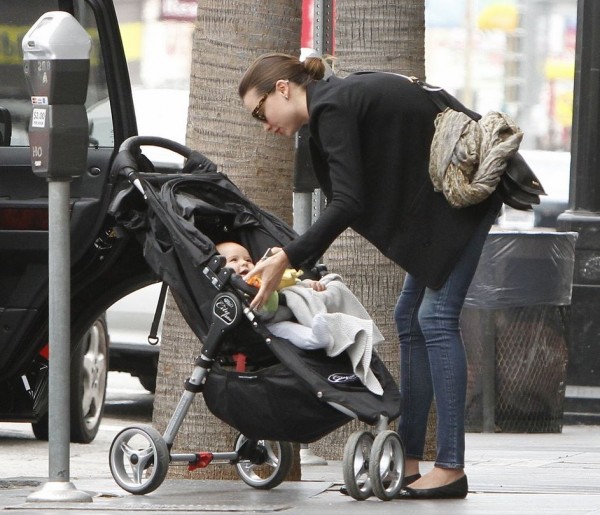 Like most parents, my hands always seem full and there never seems to be enough room for everything that comes with carting around a little one.
So when I recently came across the City Mini GT by Baby Jogger I have to say pretty quickly I was pretty ecstatic.
Firstly, it's just so unbelievably compact. That and it folds very easily (I've mastered a one-hand technique now no problem!). In fact, it fits perfectly into the boot of my car - with plenty of room left over for bags, books, toys, and shopping.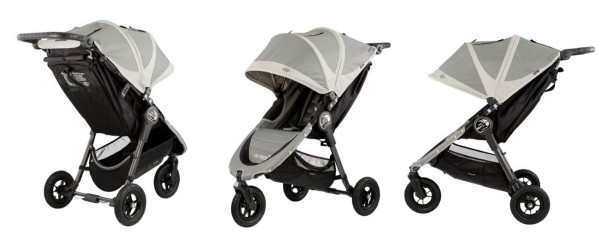 The previous buggy I had, a Bugaboo, definitely felt much more awkward; even folding it up was complex enough and trying to pack it away could feel overwhelming.
In contrast, the City Mini GT is light to lift but doesn't appear to compromise on space or practicality - it's roomy for my son and is gloriously nippy on pretty much every surface.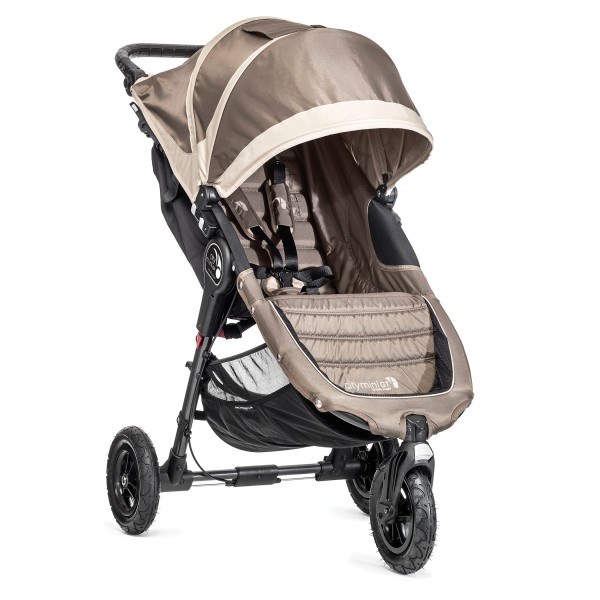 The canopy is really generous and I especially like the viewing vents. As a mum, there is the peace-of-mind too that comes with knowing that it boasts UV 50+ protection and can be adjusted to make sure the sun always stays off sensitive skin.
My two-year-old son rarely seems to snooze in his buggy these days but last week, having skipped his afternoon nap, he dropped off in the City Mini GT. It was then I was delighted to discover just how easy it is to fully recline the seat. The result? My boy slept for a full hour. Result!
And while I'm used to four-wheel buggy models, I was pleasantly surprised at how effective the three wheels on the City Mini GT are. Initially, I had the front wheel locked so I thought it handled a little stiff, but once I amended that it was pretty effortless to steer.
I've already road-tested it on grass, gravel, city streets and on long walks over mud and no surface seems to cause any issue with how straightforward the buggy is to manage.
The handlebar is fabulously uncomplicated to adjust, as is the parking brake.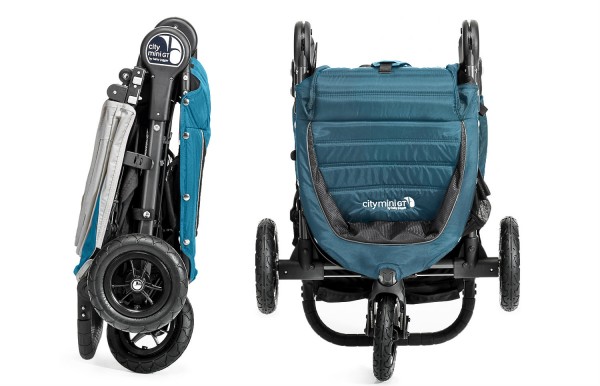 I really wish I had come across the City Mini GT earlier – but I'm delighted I have it now and the fact that it can be used up to four years of age (15kg) means we'll get plenty of use out of it yet.
Stars: 5/5 *****
My highlights:
So easy to fold away – you can even do it with one hand if you have your baby in the other (which, let's face it, is most of the time!).
Really straightforward to steer and manage on a load of different surfaces.
It's spacious for your little one – my son is so settled and happy when I strap him in.
A generous canopy that can be adjusted so you're never worried about the position of the sun.
For any mum who likes a celeb endorsement - supermodel Miranda Kerr is a fan of the City Mini GT!
My wish-list:
The City Mini GT has a five-point safety harness but I'm still getting the straps spot-on so my son can't wriggle out (he's at that age).
It specifies that for safety reasons you shouldn't hang items from the handlebar, so I had to stop leaving my handbag there!
The canopy is generous but for Irish weather I would recommend also buying a rain-cover – just in case. This needs to be purchased separately.
You can take a closer look at the City Mini GT here - and there's a double version for those with two smallies to accommodate.
SHARE this mum's review of the City Mini GT by Baby Jogger