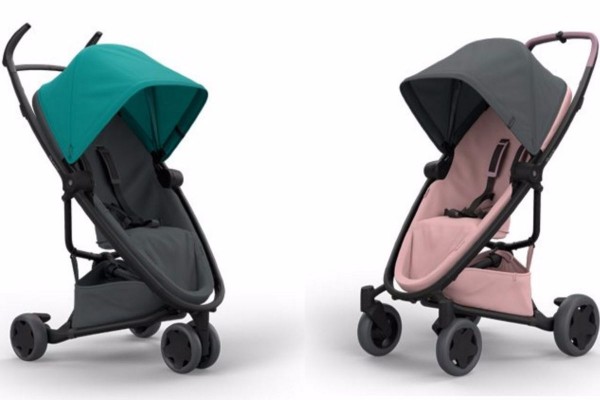 There is so much to think of and prepare for ahead of your baby's arrival, and one of the most important investments to consider is your buggy. A new mum needs a buggy that is safe, comfortable and easy-to-use, and you'll know you have found a real winner if it ticks all of these boxes while being super-stylish, too.
This is why we were tickled pink during our recent road-test of the
Quinny Zapp X
, a buggy designed to make the lifestyle transition to motherhood as simple and seamless as possible.
To say we are impressed with the Quinny Zapp X, would be an understatement; this is one of the most convenient and efficient buggies we have ever used – a true hero-product.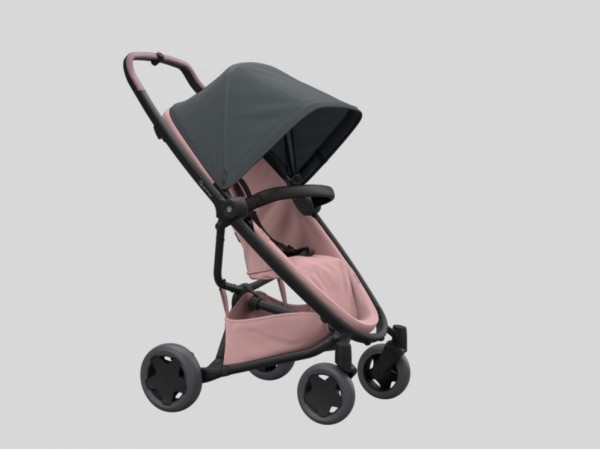 The Quinny Zapp X is totally modular, meaning it can be adapted seamlessly to cater to your child's needs, from birth until they are walking. Let's break it down; the Zapp X is made up of three pushchairs (the Zapp Flex Plus, the Zapp Flex, and the Zapp Xpress), each one coming in standard feature and colour packages. If you don't find what you're looking for in one of these packages, however, you can create your own customisable Zapp X - this allows you to change any of a number of features, including the handle bars, wheels and colours. You can also add a multitude of accessories and extra features, if you so wish. So, you really are getting your money's worth with this buggy.
The Quinny Zapp X is an amazing piece of equipment. Each configuration fits seamlessly with the ultra-lightweight Lux Carrycot, the super-snug From-Birth Cocoon, and a Maxi-Cosi car seat, catering to every situation.
We are accordingly awarding the Quinny Zapp X a highly-coveted four-and-a-half stars out of five – let's break down each configuration, and explain exactly why.

The first is the Zapp Flex Plus. The four large wheels and closed pushbar (great for one-handed steering) make walking a breeze – so comfortable for both Mum and Baby.
In fact, the whole system is so compactable, flexible and lightweight, that it really makes life so much easier. When you're laden down with changing bags, shopping bags and your purse, you'll really appreciate a buggy that folds conveniently into a small package and switches easily into a travel system.
Next up, is the Zapp Flex, and can we just say 'wow' at those 12 STUNNING colour combinations! If you're style-savvy, you're going to fall in love with this travel system – the pink-on-blush is our favourite. Glamour aside, the Zapp Flex is just as lightweight and comfy as the Flex Plus; and thanks to its three-wheel design and iconic Zapp handles, it's a dream to steer.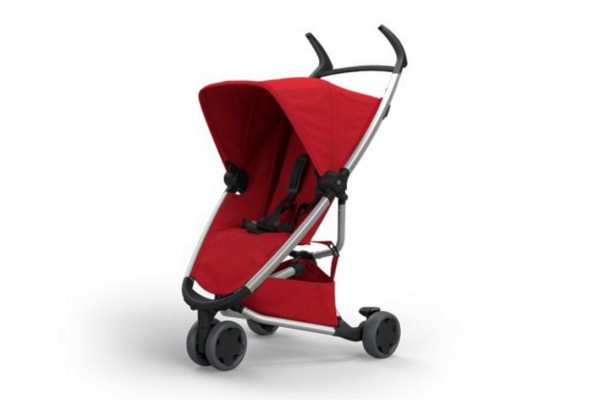 The Zapp Xpress, then, maintains the comfort, flexibility and compatibility we now expect from the Quinny Zapp X, but catered ideally to children aged six months or older.
Highlights:
There is a solution for every mum and every situation. This buggy really does move and adapt according to your ever-changing lifestyle.

The buggy is extremely compactable, and the frame is wonderfully lightweight – exactly what a busy mum needs to face the day with her baby or toddler.

The buggy grows together with the development of your child. The addition of the two-way reclining toddler seat (ideal for the Zapp Flex) is particularly convenient.

The Quinny Zapp X caters to a busy life in an urban environment – flexible and easy to manoeuvre, tackling the bustling city centre is a breeze.

There is a huge selection of gorgeous colour combinations – from neutrals to brighter shades – to suit every taste.

The Quinny Zapp X can be fully customised to create a buggy that is totally unique to suit your style and activities.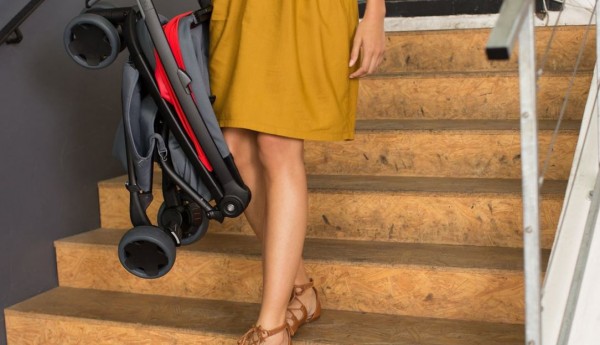 Specs:
There is a setting for every age; from birth to six months, and right up to one year.

There are two toddler seats to choose from: a forward-facing seat with relax mode, and a two-way reclining seat.

The wheel-configuration and pushbar can be altered according to your preferences.

There are a range of colours/colour combinations to choose from.
For more information on the Quinny Zapp X, check out
this link
.