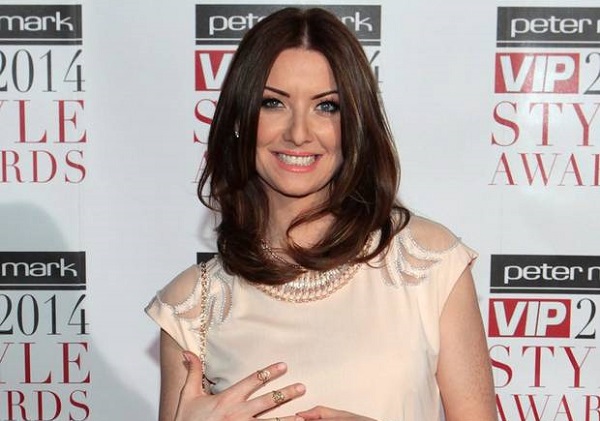 Congrats are in order this morning, with the announcement that yet another celebrity baby is on the way!
2fm DJ and comedian Jennifer Zamparelli has revealed that she is expecting her second child with husband Lau.
Jennifer, who is already mum to daughter Florence, confirmed the lovely news in her typical laugh-out-loud manner!
"I'm up the pole, bun in the oven, stork is coming, there's a baby coming, I'm pregnant – how else can I say it? I'm up the duff!" she exclaimed.
"The big question is, if you think you're the father, call us."
Live footage of @JenniferMaguire literally up the "pole" pic.twitter.com/dGb0xYv3zh

— RTÉ 2FM (@RTE2fm) August 22, 2017
Jennifer explained that she had to share the news this week, as she has a press event coming up – and she didn't think she would be able to hide the news for much longer!
Speaking on Breakfast Republic, she said: "The RTE TV launch is this Thursday, and I have to go because Bernard won't."
She admitted that, at the prospect of doing a photo call with Vogue Williams – and 'looking like she's eaten 18 boxes of doughnuts' – she had to set the record straight!
We could not love her more, right now! Congrats to Jennifer and her family – we're wishing her all the best with her pregnancy.