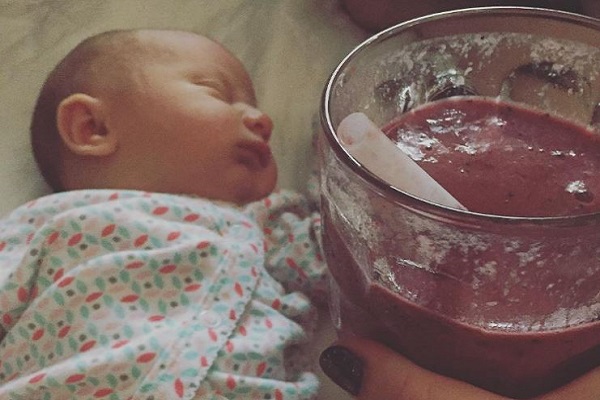 Expectant mum Rochelle Humes took to Twitter this week to reveal that she is considering taking placenta pills or smoothies following her second child's birth.
We're all pretty much au-fait with what goes on with placenta pills by now; your placenta gets steamed, dehydrated and ground down into tablets to be taken on a daily basis.
As for their fancy sister, the placenta smoothie, we're probably not as well-acquainted as we should be!
Has anyone tried a placenta smoothie or placenta pills after birth? I'm intrigued..

— Rochelle Humes (@RochelleHumes) January 24, 2017
So, here's what you need to know, if you're thinking about indulging in a placenta smoothie for yourself:
The benefits
Mums who have ingested their placenta in various forms have raved about the supposed benefits. While these benefits have not yet been scientifically proven, they are said to include: decreased risk of postnatal depression, increased energy, and accelerated post-birth recovery.
What we know for sure, though, is that the placenta – the organ that nourishes Baby during pregnancy – is absolutely packed with nutrients.
The process
Placenta ingestion is big business, and there are companies and experts who specialise in taking your placenta and preparing it for you.
Typically, the placenta will be cut into pieces and frozen, ready for you to defrost and add to your smoothie (or, if you're feeling adventurous, your food).
For smoothies, experts recommend adding a thumb-sized piece of the placenta (even a piece this size is packed with power) to the mixture.
The smoothie, itself
The placenta smoothie is just like any other smoothie you whizz up yourself at home, or purchase from the juice bar.
Add in all the usual suspects: your favourite fruit and vegetables, your choice of milk or water, and the most important ingredient – the placenta.
Whizz it all up, drink, and enjoy!
Taste and texture
If you're worried about a nasty taste or feeling queasy, don't worry; most women report that there is nothing out of the ordinary with a placenta smoothie.
The texture is said to be the exact same as a regular smoothie – which makes total sense, as all of the ingredients are whizzed up together.
As for the taste, some women have reported an 'iron-y' taste (much like an iron supplement), but most women tend not to notice any unusual taste to their placenta smoothie.
The placenta smoothie has proven quite popular in Hollywood over the past few years, with actress Gaby Hoffmann sharing a candid insight into the process.
Gaby, best known for her roles in films such as Sleepless In Seattle and Perfume, explained the process to People.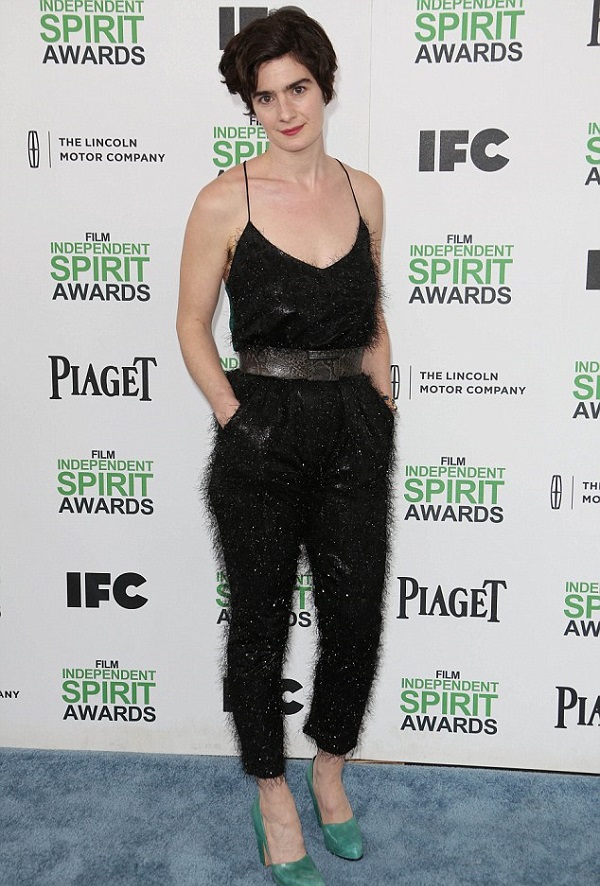 "I made smoothies out of it for three weeks. I had a home birth, so my midwife and my doula took it and cut it up into 20 pieces and froze it. Every day, I put it in a blender with strawberries and blueberries and guava juice and a banana, and I drank that s**t up," she said.
Are you tempted to try a placenta smoothie? Let us know!