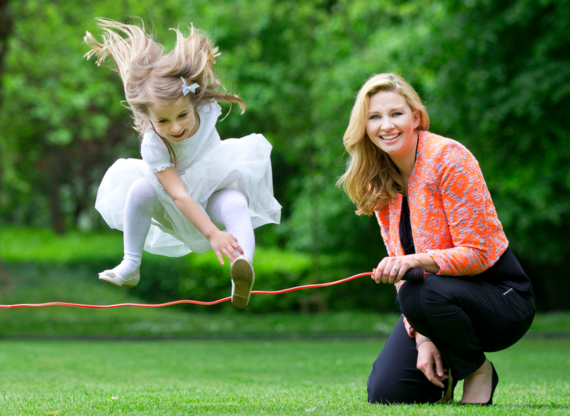 These days, mums are extremely busy juggling motherhood, jobs and maintaining a happy home. Mum-of-two and TV3 presenter Anna Daly is no stranger to living an exceptionally busy and active life and admits her "daily schedule is both mentally and physically challenging."
The Ireland AM presenter says: "One minute I could be changing nappies and the next minute I could be off to catch a flight for a big interview. And whilst juggling my role as a mother with my TV duties, I still have to find the time to hit the gym and keep physically active as I literally don't have time to be anything less than 100% fighting fit."
To help her get through the day at her very best, Anna takes Pharmaton Active Life. Pharmaton is the No.1 choice for Irish adults and children for multivitamins and minerals in Pharmacies and it offers an extensive range of products designed to help support you and your loved ones through the demands of a busy lifestyle.
A daily dose of Pharmaton Active Life caplets, packed with ginseng, vitamins and minerals including Vitamin B6 and B12, iron and calcium, can help gradually build and sustain energy levels, helping you feel at your best whilst supporting your busy life.
Talking about taking these caplets, the Ireland AM presenter said: "Pharmaton Active Life is a product that I really believe in; it really works as I can feel the difference when taking it. I'm really excited to be on board to help spread the word on how Pharmaton can help others achieve a new personal best and with that, a new level of confidence and sense of well-being."
To help busy kids perform at the very best, Pharmaton also has a children's range of products – Kiddi Health Syrup and Pharmaton Kiddi Crunchy which contain essential vitamins and minerals such as Vitamin D and E. These are specially designed to help nourish growing bodies and to help give children the best start in life. Kiddi Health Syrup and Crunchy Chews come in a great tasting orange flavour, while the syrup is sugar free.