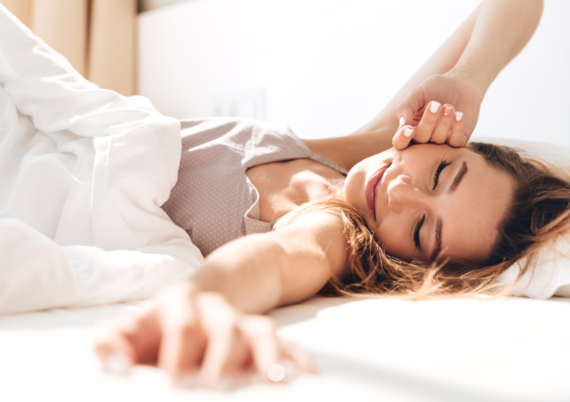 Before we even start the discussion on the ways a good mattress can improve your current sleep situation, let's have a look at the modern individual's sleep habits.
We live in a world where time doesn't seem enough for all the stuff we need (and want) to do. As a result, we're more stressed, we sleep fewer hours, and the hours we do sleep are filled with anxiety and more stress. Not to mention, we're completely separated from the natural world, which means we're no longer aligned to the
circadian rhythm of our planet
.
If you know a bit about the natural sleep-wake cycle, you should understand how important the circadian rhythm is for living things on Earth (animals, plants, and humans). According to specialists, these cycles are responsible for hormone release, body temperature regulation, eating habits, and regulating other important functions. As a result, when our sleep pattern is erratic and out of sync, we lay the ground for various health conditions such as obesity, depression, sleep disorders, and more.
Hoping that you understand the seriousness of losing sleep over work and you want to improve your quality of life in general, we'll give you a few tips on how a good mattress can change your life.
Back Support
We listed this first because it's the ultimate feature to consider. Back support means the bed will keep your spine aligned and will work in supporting your personal way of sleeping. This means that, even if the surface is softer, a good snooze surface has a middle or base layer that complements the top layers and raises to support your back.
As you can learn from the
Loom and Leaf mattress review
, a mattress should provide at least one or two layers for comfort, but should always think about support first!
If your back is supported and the mattress also gives you some comfort and cushioning, the tension accumulated in the spine during the day will be released during slumber. As a result, the discs will decompress, preventing what it's known in the world of medicine as
spinal cord
compression
.
Ventilation
One of the materials that gained a lot of market lately is memory foam (and all products associated to it). While the material is indeed comfortable and molds to your specific shape, it is also known to retain heat and release it slower than other designs.
As a result, the sleepers' temperature will raise during the night, which leads to sweating and waking up several times per night. To fight this aspect, producers use various cooling systems, out of which, the most effective is the cooling gel. This opens the foam structure and gives the sleeper an ideal surface to sleep on (especially if you're a back or side sleeper).
As it turns out, 75% of memory foam owners reported sleeping better and waking up more rested than before. This had a positive impact on their lives and they also noticed an improvement in productivity and general life quality.
Firmness
Finally, the firmness of your bed will decide whether you'll suffer from back pain or not. Now, since most people have unique preferences, producers started creating dual-firmness beds, that accommodate the needs of a couple.
As a result, people who can get a customized surface reported feeling happier in couple and more active than before.
So, if you're still wondering, yes, a good mattress can improve your sleep and by default, your life!