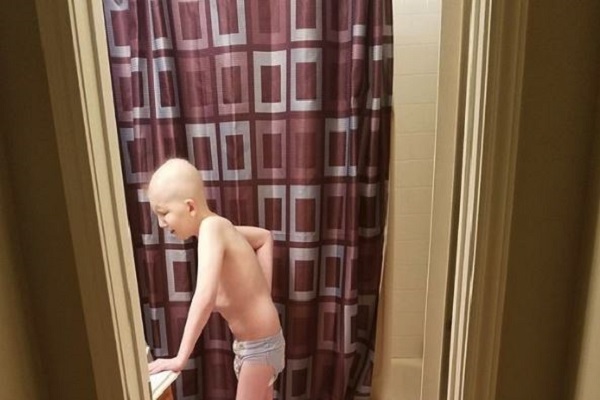 There are few of us whose lives have not been touched by cancer in some way, and the reality of battling the illness is truly heart-wrenching.
This has been illustrated in the most jarring fashion this week by a loving mother, whose 10-year-old son, Drake, is currently undergoing chemotherapy.
She took to Facebook to post a photo of Drake in one of his lowest moments, in a bid to share an insight into the reality of life during treatment.
The mother acknowledges that it's difficult to look at, but here's why she posted it: "Life is not always politically correct and pretty; it is real. Life isn't pretty, and cancer destroys a person."
The photo, taken that morning after she had to carry her son to the bathroom, tells a powerful story.
"He is in pull-ups because 75 percent of the time he can't control his bathroom habits.
"This is skin and bones, because I have to beg him to eat ONE green bean for supper, or drink a cup of water throughout the day.
"This is having your son sleep with you at night, because he is afraid of something happening and being alone - and by something, I mean dying."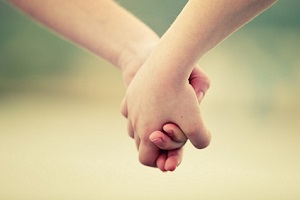 Drake's mother further reveals that Drake is too weak to get out of bed, he has a tendency to fall asleep when being spoken to, and he regularly vomits after receiving his medication.
The mother writes: "This is having to take 44 chemo pills last week in a matter of 24 hours. This is him telling me, 'Mommy, I'm not going to make it.'"
Needless to say, the image has sent shockwaves around the internet. Indeed, the reaction has been so great, that Love What Matters has set up a special mailbox, to collect cards from well-wishers.
Do you have a story that you would love to share with MummyPages? Click here and you could be in with a chance of winning €250.