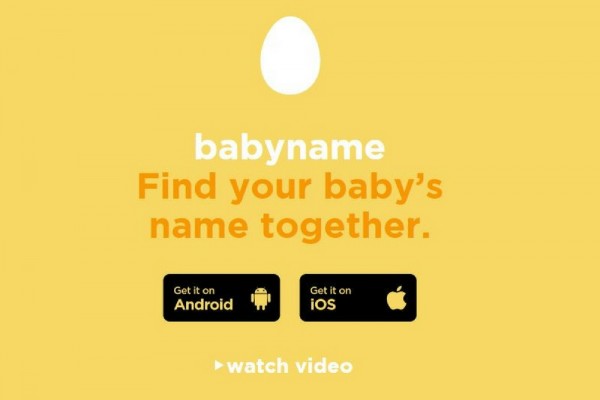 Choosing a baby name can be an arduous process. It seems as soon as you find one you love, your partner decides they hate it or you find another equally cute name and can't decide between them.
Most mums-to-be have spent some time pouring over books of baby names or researching name meanings online.
Now there's a new app which could help you and your partner agree on a name. Babyname operates like Tinder, allowing people to swipe for name choices.
Both parents download the app to their phones and swipe through a selection of names. Like Tinder, you swipe right for names you like and left for those you don't.
Your partner can swipe simultaneously on their phone and when you both find a name you like, it's added to a list of possibilities.
When presented with a name, you'll also find out the origin and meaning of each name and you can set filters to find certain types of names (i.e. celebrity names).
The app says "Finding your baby's name can be as much fun as making it". While we're not entirely sure about that, the app could certainly minimise rows about names.
It's the latest app aimed specifically at prospective parents, earlier this year an Australian man rolled out a Tinder-style app for couples or single people who are having difficulty having a baby.
Just-a-baby is aimed at people who wish to have a child and matches them up with prospective egg donors, sperm donors and surrogates.
It operates like Tinder, allowing both parties to "swipe" for matches.
The app's users range from gay and lesbian couples, people with illnesses or fertility problems and those without a partner.

One couple Sharon and Josh Gross, from Victoria, are using the app to search for a surrogate to carry their child. Sharon has a severe form of depression and although she would like to get pregnant, she is afraid that reducing her current medication during pregnancy could affect her wellbeing.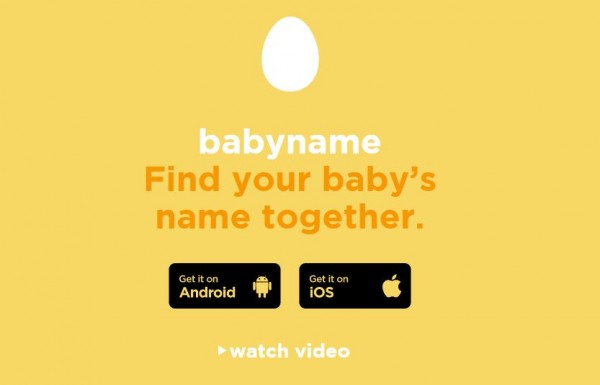 "My doctor has said that not only would I need to come off a few of the drugs at various times during the pregnancy, when I got back on (one of the medications) it may not work," Sharon says.

So far the couple have had one match – a woman who would like to become a surrogate but needs to "convince her husband".
"She said she had two kids and they were easy pregnancies and she really enjoyed carrying babies," Sharon said.