Since Cardi B gave birth to her first child, Kulture Kiari Cephus, back in July, the rapper has somehow managed to keep the newborn totally out of the spotlight.
Zero pictures, zero videos, zero papparazzi shots. We commend the rap star for managing this feat; it's no easy accomplishment to hide a four-month-old from the limelight when you're a high-profile celebrity.
Last night, Cardi B finally showed us an adorable image of her precious baby girl, and the internet has shut down with the cuteness.
The Instagram post shows baby Kulture sitting in her car seat, with a special bib with her name embroidered on it, looking like the most adorable bundle of joy wearing a pink headband and innocent little face.
We cannot handle this level of sweetness.
Cardi captioned the image; "My heart", and her 36 million followers reacted with the frenzy that was to be expected.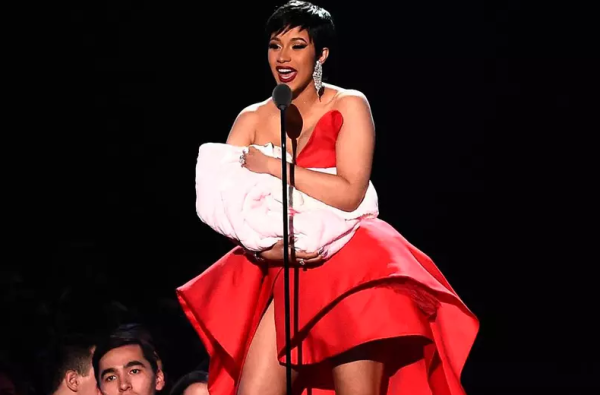 Offset and Cardi B, despite announcing their separation through their Instagram accounts, have insisted that they would always have love for each other for the sake of Kulture;
"He's always somebody that I run to to talk to and we got a lot of love for each other but things just haven't been working out between us for a long time and it's nobody's fault."
"I guess we grew out of love, but we're not together anymore."
How could anyone deny this fact when they look at her cute little face?
The rap goddess opened the MTV VMA show this year by holding a Moon Man swaddled in a pink blanket, tricking everyone into thinking that baby Kulture was finally going to be revealed, but it was a mere joke.
We are just so glad to finally have seen a photo of the precious baby girl.