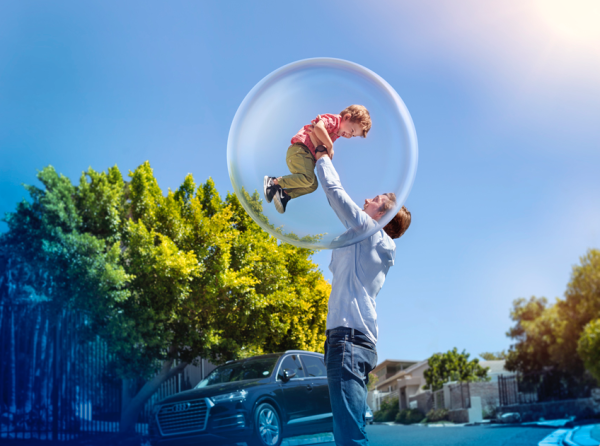 As a busy mum of three, I am always looking for ways to tweak my life to make things that bit easier and better.
That is why I frequent the drive-through coffee shop on the way to the school run (yes, that exists). That is also why I french plait my daughter's hair at night to save time in the morning and I sew the children's gloves into their coats.
Maxi-Cosi is one of the most recognised car seat brands out there and it has a very solid reputation, so when I got the chance to try the AxissFix Air car seat I was thrilled. It is good to see brands constantly upgrading their safety standards and design.
I'd read that the AxissFix Air is the first car seat in the world to have built-in airbags for children. It says it is suitable from 4 months to four years and offers forward and rearwards-facing (up to 87cm/approx 2 yrs) travel which I found instantly appealing.
But it was the integrated airbags which really captured my attention. They inflate in 0.05 seconds in case of a collision which gave me huge peace of mind.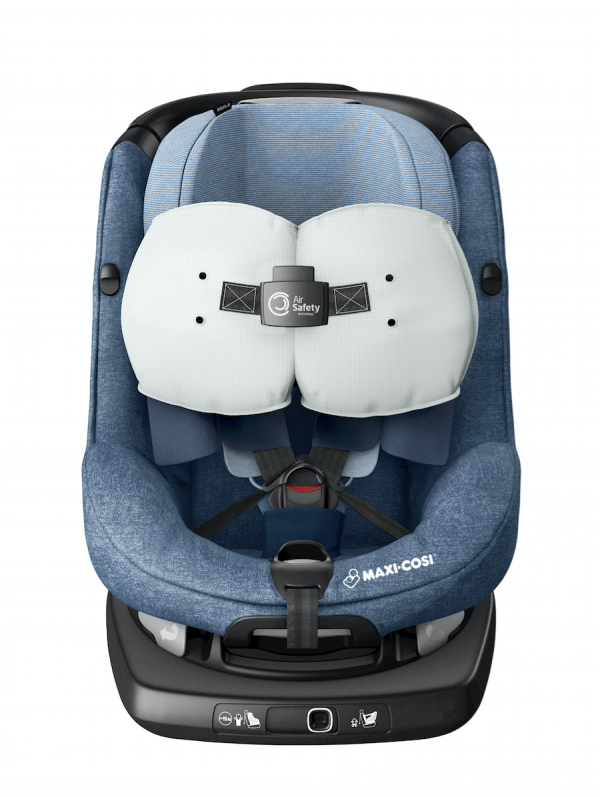 If there's a crash, two airbags located in the shoulder pads of the harness inflate with cold air within 0.05 seconds, in the direction of travel, to softly cushion the head and neck. The airbags, triggered by the ISOFIX anchorage system, automatically deflate just 1 second after the collision. When you think of their delicate little necks, it makes sense. The company says that it reduces the neck-pulling force during a crash by up to 55%. The technology gives a whole new level of unseen protection that kicks in which you need it most. Because the airbags deflate so quickly there is no risk of suffocation.
As well as this ground-breaking technology, the AixissFix Air also has a 360-degree swivelling seat so you have the option to have your child facing rearward (up to 87 cm/approx. 2 years) or facing forward. It also boosts i-Size safety which is the European safety standard that ensures enhanced performance for car seats for children from birth to around 4 years that are installed in ISOFIX.
This is a clever design, with a growing child at the heart of the solution, this swivelling seat will help to suit your child's stage of development. I found this seat really easy to install and knowing it is part of the Maxi-Cosi family, which has 30 years of child car seat safety, experience and knowledge behind them, gave me added peace of mind.
Luckily, we didn't need to test out the airbags during our review time.
This seat isn't suitable for newborns which some parents might find inconvenient, but in my experience, having a car seat specifically for the newborn in your life that you can lift in and out of the car and onto a pram gives added convenience - especially for sleeping babas. This seat is perfect for when you feel like your little one is slightly more robust at about 4 months old onwards.
In a nutshell, the clever technology, the safety design and smart functionality make this the leader in its class. Happy driving, mums.