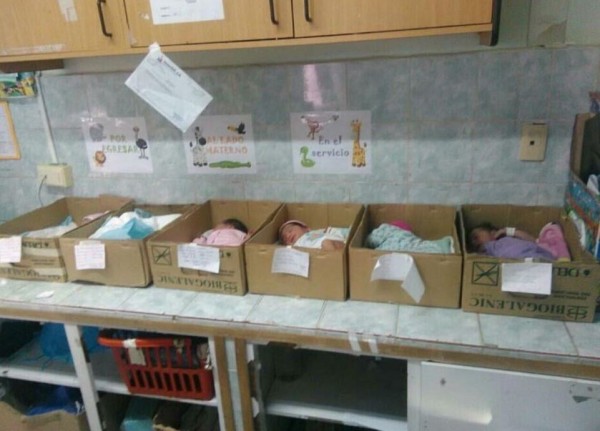 As the economic crisis continues apace in struggling Venezuela, hospitals are rapidly running out of cash.
Indeed, one maternity unit - where some 4,000 babies have been born this year alone - has been forced to place sleeping newborns in cardboard boxes due to the lack of suitable cots.
The images - believed to be captured anonymously by medics at the hospital - we're shared online by human rights campaigner and academic Manuel Ferreira. They have now caused outrage in the South American country.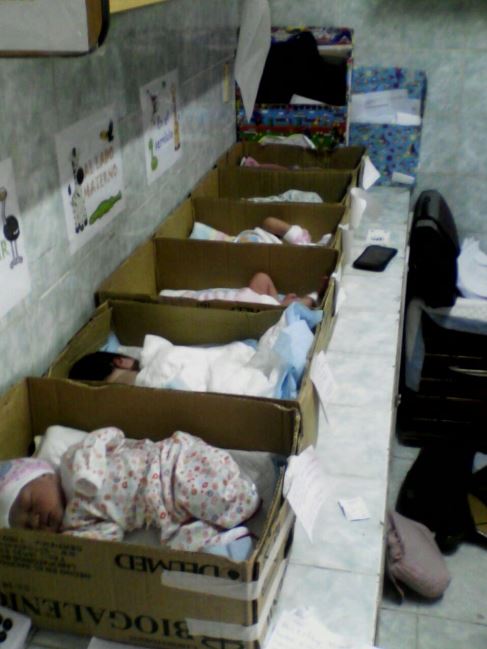 Local media reports state that the photos show the inside of the Domingo Guzman Lander hospital in Barcelona, in the north-eastern state of Anzoategui.
Douglas Leon, president of the Venezuelan Medical Federation, claimed some hospitals are working with just five percent of the medical equipment that they actually need.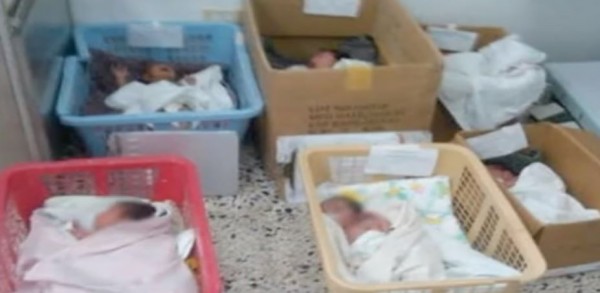 Venezuela is currently in the midst of the worst economic crisis in its history. The oil-rich country has declared a state of emergency as ordinary families go without food.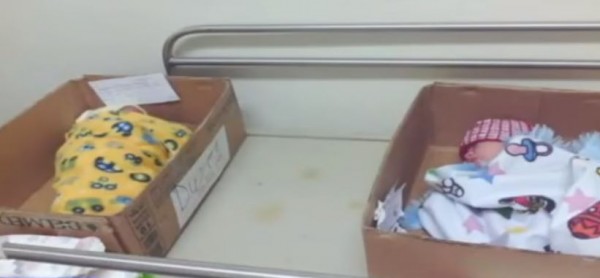 Supermarkets are largely empty and looting by angry mobs is widespread. With inflation running at 500 percent, unemployment is pushing towards 20 percent.
According to Transparency International, Venezuela remains the ninth most corrupt country in the world.
SHARE these incredible images