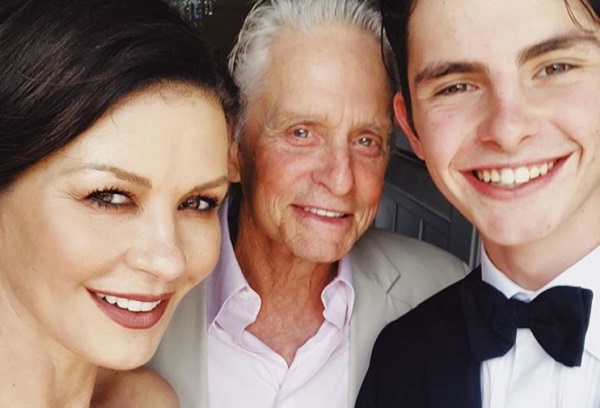 Catherine Zeta-Jones and Micheal Douglas are the proud parents of two teenagers, 15-year-old Carys and 17-year-old Dylan.
As teenagers do, they're hitting all those momentous occasions at a dizzying pace. As it's prom season in the US, Dylan was celebrating with his smiling parents.
Zeta-Jones posted an adorable snap of the man of the hour and his smiling parents on Instagram. They grow up so fast!
"Prom Proud!" she captioned the post. "Graduation around the corner! So proud of you Dylan, college bound! Love you so."
Dylan was looking suave in a classic tuxedo and a white flower, which matched his date's corsage. If these picture are anything to go off he definitely got the best of both sets of genes!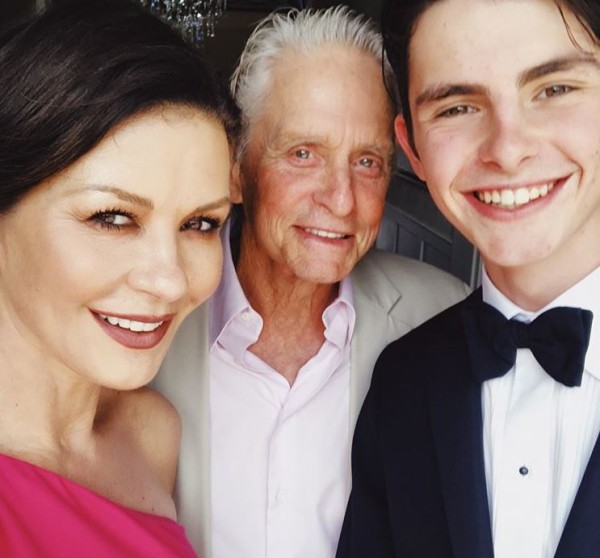 Despite her Hollywood fame, Zeta-Jones also chipped in for the celebrations- arranging the flowers for Dylan's pre-prom party.
Zeta-Jones and Douglas have been happily married for 18 years. Douglas also has another son, Cameron from a pervious marriage. He was recently present at the birth of Cameron's daughter.
Speaking with TODAY, Zeta-Jones said she couldn't believe how fast her children were growing up.
"I've got two great teenagers and I love them. I've had all this wonderful time and I'm so excited to see which way they're going to go."
So cute!