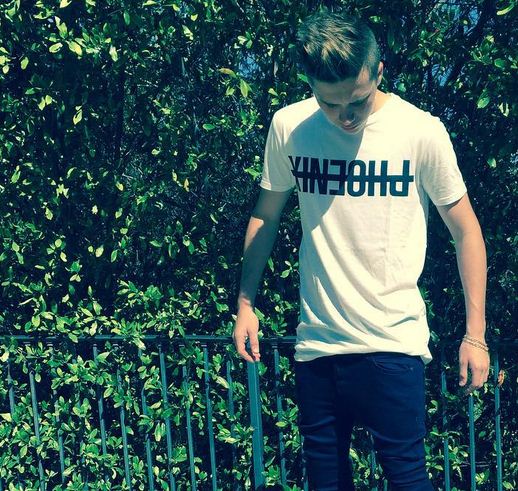 The eldest son of this celebrity power couple has gotten quite a name for himself on social media, but it looks like he may have just trumped all previous efforts if this recent upload is anything to go by!

Taking to Instagram to share footage of himself working a set of Uwheels like an absolute pro. it's clear to see Brooklyn Beckham has definitely inherited his dad's nifty footwork and his mum's dance skills.

Managing to keep his balance and throw some serious shapes while he glides around on the self-balancing scooter, the 16-year-old proved he's a man of many talents.

From showcasing his great sense of humour online to proving a dab hand at fishing, Brooklyn definitely looks like one to watch!

Amassing over 300,000 likes in less than a day, this teen definitely knows how to give his legions of fans and followers exactly what they want.

Check this out and prepare to be impressed!