He has found himself at the centre of controversy plenty of times down through the years, but this latest spot of bother has quite literally brought this celebrity dad to his knees this week.
Singer Chris Brown has appealed to US President Barack Obama for help, as he remains stranded in the Philippines over a legal issue.
The star, who is dad to young daughter Royalty, played a gig in the country earlier this week, but has been blocked from leaving after a political sect filed a fraud complaint against him. The group are seeking compensation after Brown cancelled a concert he was due to play there last year.
In a video posted to his Instagram account, the 26-year-old singer is seen begging: "Please, please, let us leave, please." Beneath the post, which has since been removed, Brown directed his message to the US President.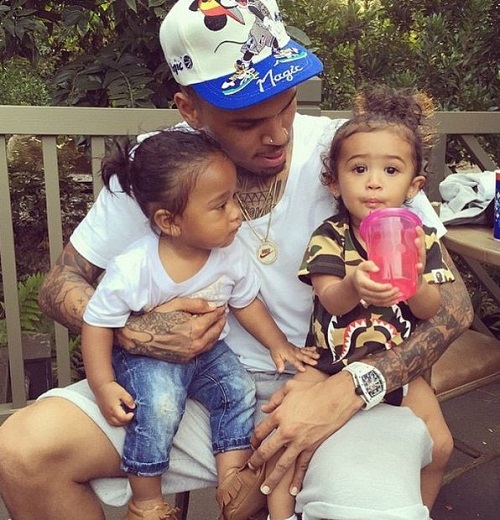 In follow-up tweets, the star wrote: "This is a very serious situation and someone needs to be held accountable for mixing my name up in all this. I've done nothing wrong!"
"I have nothing to do with anything going on right now. I came back to Manila to do a make-up show for New Year's. I did the show three days ago," he added.
Brown is reported to have missed the previously scheduled Manila show due to losing his passport.