It certainly looks like this adorable toddler is accustomed to the jet-set lifestyle, doesn't it?

Dressed in comfortable airport attire, North West accompanied her mum, Kim Kardashian, through Charles de Gaulle airport this week and looked every inch the seasoned traveller.

Rocking a pair of red Doc Marten boots, black trousers and a cute bomber jacket, the little girl trotted alongside her mum, who was also dressed head-to-toe in black.

After ditching her trademark black locks for a short platinum do, it seems the transformation made Kim's daughter the more recognisable figure during their trip through the international airport!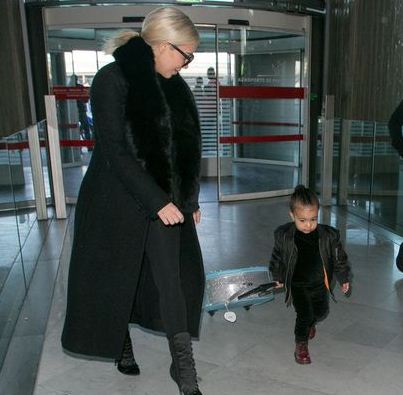 Pulling a Frozen- themed suitcase behind her, little North showed she's certainly no stranger to airport hallways or departure lounges.

North spent time in Paris with her mum as she attended various shows during Paris Fashion Week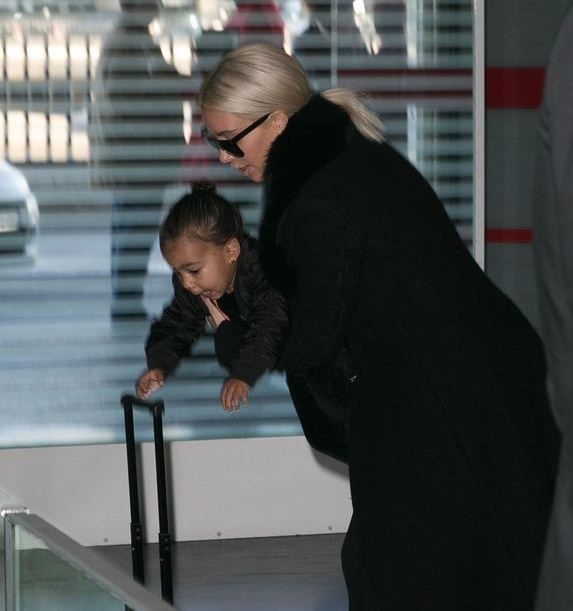 North's mum has come under fire recently after dressing her toddler in a string of pearls, but it looks like Kim decided to leave her daughter's extravagant accessory at home for her transatlantic flight!